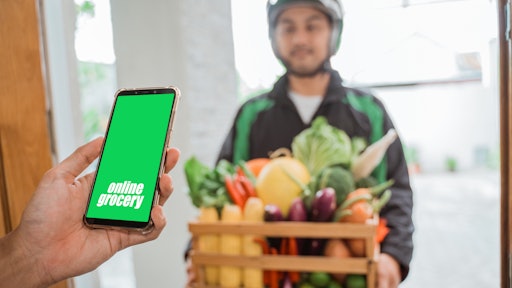 Odua Images - stock.adobe.com
Fiserv, Inc. introduced a new Delivery Optimization solution enabling enterprise restaurants, retailers and grocers to optimize delivery operations, reduce costs and regain control of their customers' delivery experience.
"Explosive growth in online delivery has created tremendous digital opportunity for businesses of all types, while adding new challenges to their operating models," says Casey Klyszeiko, SVP and head of global e-commerce and Carat, Fiserv. "Our new Delivery Optimization solution enables businesses to best manage their own costs, while also retaking control of customer relationships so they can increase brand loyalty."
From BusinessWire:
Leveraging the

Carat commerce platform

, businesses are able to connect their digital commerce operations to more than 40 different delivery providers through a single integration, access functionality that simplifies multi-party settlement and grow customer loyalty by retaining valuable influence over customer journeys.

With access to more than 40 different third-party delivery services, order routing across providers will occur based on rules set by the business, which can account for delivery times for each provider, cost for the business and customer preferences for prioritizing fees vs. speed of delivery.

Through a single authorization of a digital transaction, Carat will manage settlement on behalf of the business across a complex value chain of franchises, merchants, delivery providers, tips for drivers and other service fees and properly manage refunds when initiated by the consumer.
"The delivery industry continues to evolve at an unprecedented rate, and consumers have become accustomed to a seamless delivery experience," says Guy Bloch, CEO of Bringg. "Our relationship with Fiserv will allow large enterprises to efficiently manage delivery workflows, while still providing an elevated delivery experience for their customers."