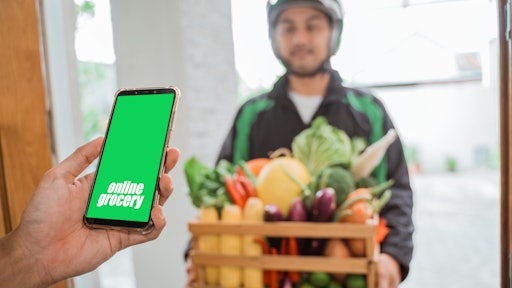 AdobeStock_346469883
Nearly 80% of shoppers plan to continue placing grocery orders online at the same rate or more in the coming 12 months, according to a Rosie survey.
"The online guests using Rosie to save time, save money, access groceries and safely acquire food for themselves and their families are the lifeblood of Rosie and Rosie's retailer partners. Our focus is on the customer experience, and we've implemented this survey to learn more directly from them. The findings help our retailer partners with suggested operational improvements and give grocers new proven ideas to expand their online programs. Internally, our teams will use this updated information to build better software and to update best practices for servicing shoppers and their favorite local retailers," says Dave Makar, chief customer officer at Rosie.
From Rosie:
87% of Millennial respondents and 78% of Gen X/Baby Boomers will continue ordering groceries online.
50% of all respondents said they use grocery e-commerce providers to avoid a trip to the store/avoid lines while only 18% said it was due to COVID-19/safety concerns.