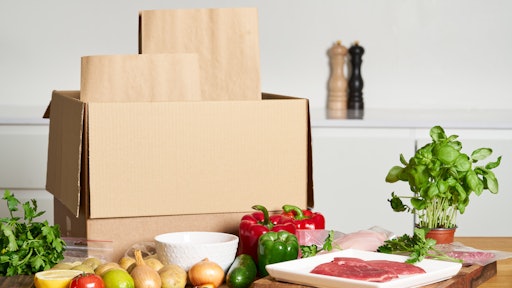 Anna - stock.adobe.com
A study by the National Grocers Association (NGA) found that independent community grocers play a major role in the nation's economy, with more than 1.1 million jobs with earning wages approaching $39 billion.
According to the study, wholesalers serving independent grocers provide more than 44,000 jobs that earn wages of close to $3.3 billion. In addition, the industry is responsible for approximately 860,000 jobs across several industries including agriculture, manufacturing and transportation.
"Through strategic investment and planning, independent community grocers found themselves well positioned to meet the intense demand placed on them by consumers during the pandemic, and have proved themselves to be indispensable partners in their communities and local economies," said NGA President and CEO Greg Ferrara. "Despite this growth over the past decade, independents appear to be losing a foothold in rural and inner-city low-income areas. NGA is working to reverse this trend through a comprehensive antitrust advocacy approach that would rein in growing power-buyer influence and encourage grocery investment in disadvantaged communities."
Per the National Grocers Association:
Independent grocery sales account for 33% of total grocery sales, up from 25% a decade ago. Independent grocers represent 1.2% of the 2020 U.S. gross domestic product of $20.93 trillion, with a total output exceeding $255 billion.
Online grocery sales grew 54% in 2020 to nearly $96 billion, driving it to a 12% share of total U.S. e-commerce sales and 7.4% of all grocery sales.
Between 2012 and 2020, food experienced an average inflation rate of 1.69% per year.