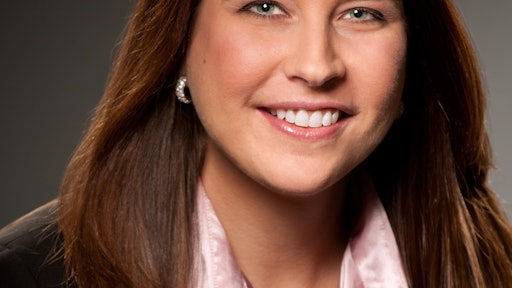 For many consumers, the grocery shopping experience has always been a weekly repeat of this routine: creating a shopping list, shopping for items at the local supermarket, bringing them home immediately, and preparing meals at home. However, millennial consumers—heavy social media users that crave shareable experiences each time they shop—are driving forward the "grocerant" trend, creating major opportunities for foodservice in a retail setting.
If this buzzword is new to you, a grocerant is a freestanding restaurant that is located either adjacent to or within a supermarket. Different from a prepared foods counter, grocerants are a full-service or semi-service type of restaurant. Sometimes they are called "food halls" when they feature partnerships with professional chefs who seek to bring European open-style food markets to the United States (think Chef Mario Batali's Eataly in New York City). Designed to keep customers comfortable enough to linger in the store for long periods of time, grocerants often will feature free Wi-Fi, alcoholic beverages and made-to-order go-to options.
Let's examine the growth of the grocerant, along with the ways in which the retail grocery and foodservice industries can be better positioned to take advantage of this hybrid trend.
Grocerant Growth
The idea of blending a grocery experience with a restaurant experience has been around for several decades, steadily gaining momentum in recent years. According to Technomic, revenue for prepared food service at supermarkets grew an average of 10 percent each year from 2005 to 2015. What's new about today's trend is the destination feel—it's not about just picking up convenient takeout while grocery shopping.
To deliver the convenient experience of dining at the supermarket, the grocerant needs a highly functioning supply chain operation to bring consumers fresh, quality products for purchase or consumption. Millennials typically are not only selective about the product; they want to know everything about it. Thus, many companies are focusing on more standardized, accurate and complete data exchange through the common language of GS1 Standards. Both the retail grocery and foodservice industries have a long history of leveraging barcodes and other GS1 Standards for improved collaboration and supply chain efficiency, including for food traceability and to deliver on the increased consumer demand for product information transparency. Making key product characteristics and food sourcing available for the consumer today helps them tell the food's story, and contribute to the experiential nature of shopping and dining.
Opportunities for Collaboration
With consumers demanding more transparency from food companies, it has gotten harder to ignore the disjointed state of product data. The retail grocery and foodservice industries have collaborated to overcome the challenges of compiling accurate and complete product attributes that traditionally had not been required for many years. Much of what used to be B2B supply chain data is now consumer-facing. What's more challenging is that the product data must meet the consumer's high expectations. They are demanding more information about products than ever before—ingredients, environmental impact and other details—and this information must now be available in real time via the multiple channels through which they shop.
So what happens when a mega-trend like grocerants emerge? Disruption often exposes the need for proactive industry collaboration to provide and exchange quality data. Supply chain and inventory processes based on standards (as opposed to proprietary systems that are not interoperable between trading partners) elevate organizations to the required level of operational efficiency to compete in today's marketplace.
Recently, members of the retail grocery and foodservice industries formed a joint workgroup specifically dedicated to the issue of data quality. The workgroup is composed of manufacturers, distributors, foodservice operators, grocery retailers and solution providers. They meet to discuss the GS1 US National Data Quality Program and updates that need to be made to reflect the state of the industry today, versus three years ago when the program was established. Participating companies have benefited tremendously by focusing on improving supply chain data, such as product weights and dimensions, which allow for significant operational and logistical savings. Now, in response to transparency demands, the program recognizes that consumer-facing attribute,s such as nutritionals and allergens, must be a part of the evaluation process, too, to ensure more accurate data flows to the end user.
Because of collaboration like this, grocerant operators can reassure consumers they are getting the same authentic information about food they've come to expect at the most cutting edge restaurants that pride themselves on transparency. Sitting down to their favorite food hall, consumers don't have to be skeptical about the promise of "farm fresh" or "locally grown," as claims like this are backed up with solid data. For the grocerant trading partners, having accurate data flowing through the supply chain saves time, labor and other resources that often were spent on identifying and fixing bad data.
Improving data quality ultimately leaves room for food companies to add their own key differentiators to wow consumers, creating the coveted shareable moments that will help win the loyalty of this unique generation of shoppers.