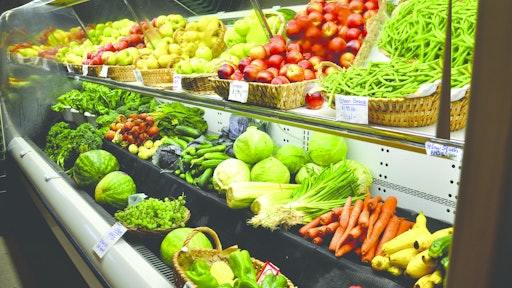 Since the 1950s, department chains like Sears and J.C. Penney have anchored suburban shopping malls. But hundreds of stores are expected to soon close their doors. Sears, an iconic mall mainstay, plans to shutter more than 300 locations in the United States by the end of this year, and J.C. Penney recently said it would close 138 stores because of waning traffic and sales.
But now a different type of company is moving into their vacated spaces: grocery stores.
Losing an anchor store can make it difficult for a mall to survive, since department stores often pay a large part of the lease. But mall department stores have an opportunity to fulfill other community needs besides traditional clothing retail. Suburban malls are convenient for grocery shoppers, because they often are already close to housing or accessible by public transportation. In the digital age, supermarkets or other food-related businesses, like indoor farms and farmers markets, could prove to be more financially viable for shopping centers than traditional anchors.
To read the full original article, please click here.