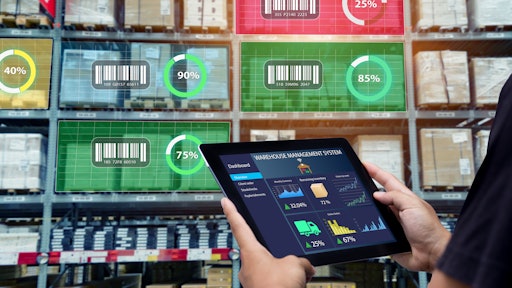 panuwat AdobeStock_498124629
Managing inventory is an ongoing balancing act of supply and demand, requiring constant attention for businesses to remain profitable.
Many retailers who built up inventories during the pandemic now face pressures to purge excess stock due to changing customer demand. In fact, some major retailers plan to cut prices and cancel orders in an attempt to clear unwanted inventories and offset inflationary pressures.
In this situation, the challenge becomes what to keep and what to cull. Oftentimes, companies convince themselves that they must continue to produce or carry an item because of the fear of "losing a sale." However, just because you can sell an item, does not mean you should. Although nearly all products will eventually sell, many of them are unprofitable and, perhaps even worse, they might be creating out of stock challenges for other more critical items. After all, there is only so much production capacity and retail shelf space. Therefore, while excess inventory overall is certainly a problem, carrying inventory of the wrong items altogether is equally troubling.
The stark reality is that even in efficiently managed companies, 15-20% of inventory is unnecessary, causing capacity and capital constraints, operational challenges, and out of stocks for adjacent items.
The growing importance of assortment
The rise of online shopping has put even more pressure on retailers to get their inventory assortment right, as unsold inventory ties up capital and directly impacts operations and overall profitability.
Therefore, a good assortment strategy is crucial, considering the right product mix that aligns to the retailer's target market and brand image, while factoring in market trends and competitor offerings. This is often the most difficult concept for companies to grapple with as it forces them to break down departmental silos, rely on data, and put personal opinions and emotions to the side.
With customer experiences everchanging, retailers must now go beyond reviewing performance metrics such as total sales or gross margins, and analyze the end-to-end cost of every SKU, ensuring a holistic view of the SKU's profit contribution. For example, a particular item might have a very attractive gross margin, but when you factor in costs associated with inventory, handling, transportation, obsolescence, and shrink, the picture can change considerably.
Furthermore, online retail has transformed the traditional cost-to-serve model, with retailer's having to adapt their models to accommodate resource allocations, operations management, last-mile delivery, warehouse and fulfillment, technology platforms, returns handling, and customer service.
Retailers globally are trialing various supply chain strategies to lower their cost-to-serve for online orders and optimize their inventory levels. For example, some big box stores are moving toward smaller warehouses in regional hubs and implementing automation in their "flow centers," allowing for greater flexibility and shorter travel distances, improving inventory rates and replenishment times.
In the grocery industry, supermarkets are deploying several strategies to fulfill online orders while managing their cost-to-serve, including implementing:
1. Personal shoppers who pick groceries from supermarket shelves.
2. Express customer deliveries, leveraging mobile apps.
3. Highly automated customer fulfillment centers to meet demand for shoppers who value accuracy and quality over immediacy.
Harnessing data to improve forecasts
Reaching an ideal state of inventory management requires accurate daily demand forecasts, down to the SKU. Determining this at a SKU level not only requires a detailed, store-level analysis of item sales performance, but also a deep understanding of customer purchasing behavior.
The increasing use of technology, cloud computing, and advanced analytics, have given retailers access to significant customer-based datasets, allowing them to make informed forecasting decisions while remaining agile. However, even with these advanced tools, cross-company collaboration is required to ensure accurate forecasting and proper execution. Establishing a sales and operations planning process and aligning suppliers and retailers to a single integrated forecast will ensure there are no operational surprises that lead to out of stocks and excess inventory.
Ideally, providing suppliers a daily store forecast at a SKU-level will allow for collaboration, accountability, and deliverability on maintaining the right product mix, while nurturing the end-to-end supply chain.
In summary, inventory management and assortment strategy are two sides of the same coin. An effective assortment strategy informs inventory management decisions. And efficient inventory management supports the optimization of assortment by ensuring the right products are available to meet customer demand.