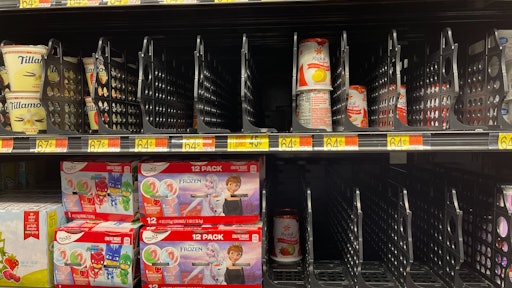 mdurson/adobe.stock.com
Egg-themed memes have taken over the internet, a leading indicator of where food prices are in 2023. Fears of inflation and economic uncertainty are the latest challenges hitting an industry still reeling from repercussions from the war in Ukraine, global trade wars, diseases in both humans and poultry as well as the increasing severity and frequency of extreme weather events affecting crop yields. Not to mention, the effect these factors had in creating unusual demand patterns for certain foods. Public policy efforts may help contain consumer prices, but global food and beverage manufacturers have opportunities to control pricing while helping themselves.
The government is here to help
In the United States, the Biden administration and the USDA announced several programs and are investing millions of dollars "to lower costs for producers, increase competition and access to market opportunities, and ensure equity in designing and developing programs to help all producers." State programs boost farmers economically and strengthen local food supply chains. They will help create greater food independence, reduce food price volatility and protect the US from global disruptions. Investing in domestic food production is a wise, strategic move but it will not likely have much effect on food prices in the near term.
Profiteering or risk management?
Some cynical analysts accuse food manufacturers of taking advantage of consumer price elasticity, as evidenced by consumer packaged goods (CPGs)' record-high profits. Transportation costs have indeed returned to manageable levels after hitting historic highs just a year ago. The cost of raw ingredients and packaging materials is more of a mixed bag of costs and availability – some high, some low. Despite this, CPGs are reluctant to lower prices without any strong predictions of how 2023 will unfold and the uncertainty in the economy, escalating geopolitical tensions and ongoing supply constraints on top of the factors covered earlier.
Technical debt hampers risk mitigation
Rather than pricing in risk, food and beverage manufacturers should seek to risk-proof their supply chain by anticipating events and taking proactive corrective action. You can't predict every disruptive event, but you can handle the unexpected with agility and resilience. Build and execute robust supply, demand, product and information management strategies to anticipate disruptions, mitigate them and recover quickly.
Unfortunately, the legacy systems pervasive throughout the industry are not suited for the task. Point solutions with myopic workflows and siloed data have optimized processes within the four walls. However, they have created technical debt that inhibits the ability to mitigate risks across the supply chain. An approach that connects all supply and logistics partners across multiple tiers is the way forward to optimize and harmonize the entire supply chain for next-level efficiency, reduced emissions and proactive risk mitigation.
Harmonizing the supply chain to gain resilience and efficiency
So how are leading food and beverage companies moving toward a connected supply chain? Leading companies are adopting platforms to gain greater visibility, insights and collaboration across tiers of supply and logistics.
Connecting the supply chain starts with visibility. You can't manage what you can't see. Visibility stems from access to harmonized data from all relevant sources. Connecting to suppliers, channels/retailers, transportation partners and so on is critical for complete visibility. Establishing and maintaining connections is resource intense. A network platform with reusable connections and an integrated data model to map and harmonize data into a usable format provides fast time-to-market integration and paves the way for enhanced visibility and collaboration.
While data and process visibility is a game-changer for most organizations, next-level performance comes from workflows with integrated business rules, algorithms and artificial intelligence (AI) techniques to find hidden patterns and insights that indicate trouble ahead. Resilient supply chains are based on early warning detection and AI-enabled insights to take corrective action to mitigate and avoid disruptions. AI and analytics help predict when a shipment will arrive, when demand deviates from the forecast or when supply is likely to be late.
Many global food and beverage manufacturers are diversifying their supply base. Recent geo-political events have exposed the risk of relying on one country or region for ingredients and raw materials. Adding new suppliers often means dealing with new logistics partners, carriers and trade regulations. A connected, network-based platform can proactively mitigate risk and increase the speed-to-market of onboarding new partners. And beyond onboarding, a network-based platform fosters frictionless collaboration across suppliers and partners to help realize next-level resilience.
The food and beverage industry is facing daunting challenges. The high cost of food results from manufacturers' uncertainty about the future. While government initiatives, like the USDA grant program and state programs are welcomed, real change is coming from the manufacturers. Adopting a holistic supply chain mindset and network-based technology platform to unite the ecosystem will create next-level resiliency and efficiency to deal with uncertainty and assure food supply at an affordable price.