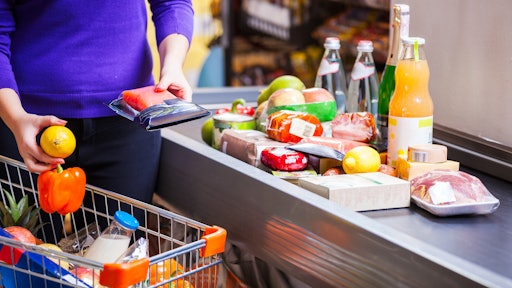 Andrey Bandurenko - stock.adobe.com
These days, consumers can't pull into a gas station, grocery store or retail space without the impact of inflation staring them squarely in the face. The reality of rising costs poses a daily question of where to make adjustments—from brand and retailer loyalty to budget shifts and lifestyle changes—and it's defining their shopping habits in a significant way.
Times they are a-changin' (again)
As inflation continues to increase, the budget reigns supreme amongst consumers. While many people grew dependent on the convenience and/or necessity of shopping with e-commerce giants and app-based delivery services during the pandemic, the pendulum in beginning to swing back. Research shows that 90% of customers are returning to stores to complete their purchases. At the forefront of this shift is the fact that customers can typically get the best deals in-store. Also, by eliminating costly delivery fees from the equation, they can put valuable dollars back into their already-strained budgets.
This isn't to say, however, that customers are abandoning the digital tools and resources they came to depend on in the past few years. While today's shoppers are extremely price conscious, they're also much savvier and depend on their smartphone—and their retailers of choice—to provide the information they need to get the most value from their dollar. In fact, nine out of 10 supermarket shoppers use their smartphones in-store, up from 67% in 2015. 
Retail mobile apps are now a go-to tool to identify special offers or promotions, compare prices, clip coupons, check inventory and create digital shopping lists, helping shoppers to make better, and more budget-friendly purchase decisions. When paired with a robust loyalty program, these digital solutions can create a seamless and personalized shopping experience that keeps customers coming back and spending more.
It's time to get agile
Many grocers find themselves at a crossroads. To survive—and thrive—in today's unpredictable market, you're going to need to take steps to ensure that you're informed, agile and tuned in to the needs of your customers while maximizing margin-rich ad revenue. While this can sound daunting, it doesn't have to be. Here's what you need to do:
Meet customers—and their loyalty—where they are
Today's customers love their phones, and while in-store shopping trips are becoming more necessary, it's up to grocers to acknowledge and adapt to the hybrid habits that are here to stay. By creating an integrated, omnichannel experience, you're bridging the online and in-store steps of your customers' journey, connecting with them directly and building long-term loyalty.
In fact, a personalized, one-on-one relationships with shoppers has become more important than ever. Consumers want to feel valued by the retailers they purchase from.  When you establish a digital ecosystem that works with consumers to get them the products and deals they want, you're letting them know that understand their needs and that you're there to help them stretch their dollars with each and every visit.
By offering innovative tools, including a robust mobile app, and delivering targeted content, such as relevant coupons and loyalty incentives, you're opening a welcome door for more informed shopping, bigger savings and fuller baskets when customers enter your physical store. Seamlessly bridging their experience gives you control of your relationship at every touchpoint, and that means a stronger bottom line for you.
Invest in retail technology
This focus on the customer experience points to one very important investment for grocers: technology. Establishment and ownership of a mobile app, online tools, loyalty program and retail media program put you in the driver's seat when it comes to every aspect of, not only the customer experience, but also brand relationships and retail media dollars.
Technology solutions are growing and evolving every day, and there are partners within the industry that can help build a strong digital platform in a matter of weeks. With the right platform, you'll significantly drive digital engagement, leading to increased basket size and access to margin-rich retail media dollars.
By implementing these solutions now, you can capture and nurture valuable customer relationships and then monetize the results to keep your business one step ahead, no matter what challenges arise. You just have to lean in.
Use data as the North Star
A game-changing benefit of these digital solutions is access to—and ownership of— first-party data around the habits and preferences of your customers. Add to that the valuable analytics around brand preferences, purchase frequency and customer demand and you have everything you need to make informed decisions about inventory and in-store promotions.
Additionally, you can use the analytics from these tools to create a retail media program. By taking this step and rolling the revenue back into the business, you'll have added resources to continue evolving your business and your customer relationships.  
The bottom line
Customer habits will continue to evolve—especially during challenging economic times. By staying ahead of the trends and taking the steps to ensure that you know what's coming next, you're giving yourself the tools and data to pivot without negatively impacting the shoppers' experience or the bottom line.