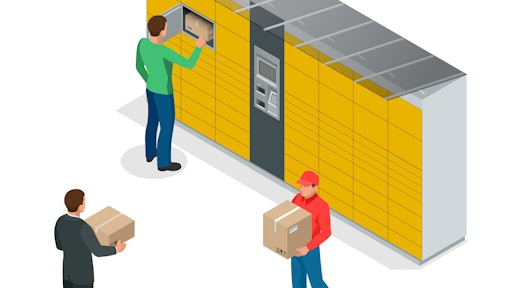 AdobeStock_337122461
Recent research indicates that grocers will retain 70-80% of the e-commerce sales increases they saw at the height of the Coronavirus disease (COVID-19) pandemic. This surge is reshaping shopper behavior and expectations.
After 1.5 years of growing more accustomed to the one-click convenience of e-commerce, consumers expect seamless, efficient, tech-savvy and personalized experiences across channels. For grocers, succeeding in this new landscape will require investments in crossover technologies that combine the best shopping experiences in both their online and offline stores.
Embracing personalization
As shoppers return to in-person shopping, they're coming back with expectations of effortless, personalized experiences. Fortunately for grocers, the fact that nearly 80% of American consumers shopped for groceries online during the pandemic means that they've accumulated a wealth of insights into their customers' preferences and are now better positioned to deliver shoppers the winning crossover experiences they crave.
According to research from the Boston Consulting Group, customers are 40% more likely to spend more than they'd planned when they receive a personalized shopping experience.
And, while personalization is often discussed in the e-commerce context, the new normal requires grocers to get creative about how personalization can cross over into the brick-and-mortar realm. For instance, shoppers could check in to a physical store via mobile app and then, based on their past purchases, receive personalized notifications and product recommendations as they move about the store.
Streamlining the in-store experience
Personalization can go a long way toward saving shoppers time by helping them find what they want faster, but retailers should do even more to streamline the brick-and-mortar experience, especially now that shoppers' expectations for efficiency have increased.
Case in point: Contact-free transactions, including curbside pickup, self-checkout, self-scan apps and contactless payments, can not only provide shoppers a safer, more socially distanced in-store experience, but can also cut back dramatically on the 60 hours people spend waiting in checkout lines each year. Grocers stand to gain big from implementing such solutions, while those who don't risk bleeding customers to the competition. According to a survey conducted by ACI Worldwide and PYMNTS.com, 35% of consumers would abandon their preferred grocery store for alternative stores where they could pay contact-free.
But, before customers even get to the checkout stage, it's essential that retailers provide smooth, intuitive journeys through the store. Camera-based technology can help make this possible – offering retailers insights into what customers buy and don't buy, where "hot spots" are located and how much time customers spend in various areas of the store. These are the types of insights that many e-commerce giants have been amassing for years, but crossover technologies like in-store cameras can power intelligent inventory management and customer success in the analog world as well. Armed with the data these solutions provide, retailers can optimize inventory and store layouts accordingly.
As tech-savviness becomes a must both online and in-store, retailers will integrate a variety of experiential (and experimental) elements, including augmented reality (AR) technology to guide customers through the store and make the shopping experience more interactive, and innovative hybrid shopping models whereby customers select their own fresh produce while a designated picker fulfills the rest of their order, which then waits for the shopper at checkout. Of course, smaller grocers won't necessarily have the resources or the capabilities to integrate such features now, but by starting with customer and inventory analytics solutions that support personalized, efficient experiences, they'll lay a solid foundation for both customer loyalty and future innovations.
Overall, the grocery experience will remain much the same for shoppers, and that's just how they like it. Even among many avid e-commerce shoppers, nothing can replace the sights, smells and tastes of the brick-and-mortar experience, which is why the vast majority of sales will still take place in-store after the pandemic ends. But, as grocers operating in a thin-margin industry know all too well, seemingly marginal changes can have an outsized impact, and as the pandemic cements the importance of digitalization, now is the time for them to cross over into the future.