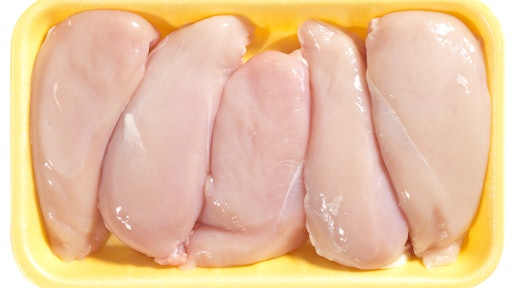 Getty Images
On Monday, President Joe Biden blocked a rule previously instated by the Trump administration that would allow for faster line speeds in poultry and meat plants.
According to The Huffington Post, the proposal would have allowed more facilities to increase the maximum number of chickens processed per minute from 140 to 175. However, safety groups and a labor union warned that raising speeds could potentially lead to more workplace injuries and Coronavirus disease (COVID-19) infections. The proposal was made the last week President Trump was in office.
The Huffington Post reports that the Biden administration announced that the Agriculture Department would withdraw from the proposal as part of regulatory review of the Trump administration's policies.
The United Food and Commercial Workers union said that withdrawing the rule was a "key step" in protecting essential workers.
Food processing facilities have reportedly been hit with some of the worst COVID-19 outbreaks in the country.
The Trump administration also issued an executive order allowing meat processing facilities to stay open despite COVID-19 outbreaks.