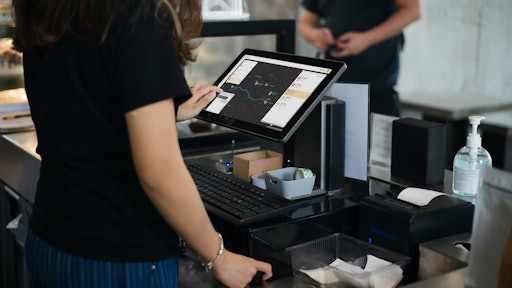 VROMO
It's been a tough couple of years for the restaurant sector across the United States, and indeed on a global scale. First, there was the impact of COVID-19, with many businesses forced to shut their doors for a prolonged period of time. Sadly, some never returned, with over 110,000 hospitality outlets closing during this time. For those who managed to weather the storm, it was crucial that operational changes were made, and all across the sector, food delivery options proved a vital revenue lifeline, as well as being central to maintaining customer loyalty.
Quick to take advantage were the marketplace delivery platforms who were able to acquire new restaurants and consumers with astonishing ease. It's worth noting, however, that these platforms charge 30% – and sometimes more – for the pleasure of conveying an order to a restaurant and delivering the meal to the end customer and so, while the customer is happy, the restaurant is consistently losing out.
Interestingly, some platforms reduced their fees during the pandemic, but the regular charges were quickly reinstated when normality resumed. Of course, the difficulty for restaurants was that they felt the need to join the delivery world in order to keep customers on side. On the other hand, however, with most restaurants only making about 30% margin on their food, they ultimately found themselves losing money on their delivery channel. Even more frustrating for the restaurant owners is that their delivery channels are the part of their business arguably seeing the most growth, with market volume for online food delivery in the United States expected to reach $384.7 billion by 2027.
As the economy and market confidence stumble, we are now seeing significant cost increases across fuel, labor, insurance, food raw material and energy, making the trading environment for restaurants even more difficult. Many of the larger chains, particularly national, quick-service restaurant brands, will have some ability to cushion the impact. Because of their footprint, the larger chains will have the scale to negotiate better deals on some aspects of their cost base. However, most are still paying severe rates to marketplace delivery platforms for last-mile delivery – predominantly because they are unaware that there are much cheaper alternatives available. Unfortunately, for the smaller chains and independent restaurants that lack scale, the options are limited and the outlook is more challenging than ever.
Local governments and state authorities have tried to help by implementing caps on the charges that marketplace delivery platforms apply. In this regard, however, they have had very limited success as there are so many ways to suddenly introduce new charges for admin, payments, delivery and more. The reality is that there are too many marketplace delivery platforms in the delivery space. While this is good for competition, the platforms must still target profit and so this is often achieved through their dealings with the smaller restaurant brands who have less bargaining power. They then use multiple smaller contracts to generate enough revenue to offset some of their losses and fuel their aggressive customer acquisition budgets.
Marketplace delivery platforms rely on contracted "gig economy" drivers, avoiding employing in-house drivers, and as a result, bypass the associated employee costs that would make their model even more unsustainable. There has been a good deal of coverage in the press relating to gig economy drivers attempting to unionize, or at the very least acquire better pay and working conditions, but to no avail. Again, state authorities have tried to step in here and offer legislative support but with no success, as the lobbying fund to counter these changes is vast.
Government also introduced a restaurant revitalization fund during the pandemic but its reach was limited and was only a short-term solution. With the convenience of hindsight and enough exposure to see the impact all around, it's not difficult to predict a couple of years of troubled waters ahead for the restaurants, and so the question remains, what can be done to revitalize an industry that accounts for over 7% of the U.S. workforce?
Like many things, there's no silver bullet, particularly when it comes to dealing with the underlying issues such as war, drought related to climate change and industry aggressors. Nonetheless there are solutions that need to happen, but consumers, government and restaurant operators will all have a role to play. It takes a village after all.
Consumers love variety but in truth, are creatures of habit when it comes to restaurants and particularly, take out. Instead of ordering from the marketplace delivery apps who will take at least 15% of the ticket price from the restaurant, make an effort to order directly – either from the restaurant's website or over the phone.
State authorities and government also need to play a bigger part. They need to make it easier for restaurants to hire staff and/or make it more attractive for people to work in restaurants. Subsidies, income tax relief, scrapping tax on tips and ensuring all tips go to staff are all initiatives that would make a difference. Interfering with gig economy status however is dangerous yet many enjoy the flexibility that comes with gig-related work. Companies using gig workers do have an ethical obligation to provide insurance. That said, this will not happen unless it is legislated for.
So, what can restaurants do to help themselves? First, they should develop their takeout offering, both pickup and delivery. As we head into another recession, there is lots of evidence to suggest that consumers will switch from dine-in to take-out in an effort to save money on taxis, inflated alcohol prices and babysitters.
Restaurants should only list their more profitable menu items on the marketplace delivery apps and increase the prices on those apps to compensate for the fees. Instead of putting people off ordering from a restaurant, this will encourage customers to cut out the middleman and order directly through the restaurant. Furthermore, restaurants must start promoting their direct ordering channel and occasionally incentivize their local customers to use it, instead of the delivery channels.
With that being said, it does makes sense for restaurants to list with all three marketplace delivery platforms, as they will most certainly bring more customers, orders and revenue. But, instead of relying on these partners for delivery, businesses should look at bringing all of their delivery options under one roof and look around for cheaper alternatives – there are multiple options servicing every zip code across the United States.
Finally, restaurants need to embrace technology like never before. There are many solutions available that solve a multitude of tasks such as rostering, table payments, automating dispatch, menu management, pick-up scheduling, inventory control, kitchen management and more. These solutions will ease the dependence on staff at a time when restaurants are struggling to find the employees they need.