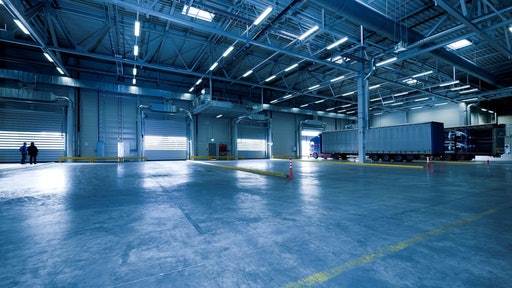 Getty Images
Warmer climates, cheaper labor and a lower cost of living have long made the Southeastern United States a magnet for corporate transplants looking to shore up their portfolios in this fast-growing region, which stretches from the forested mountains of Tennessee and north Georgia to the coasts of South Carolina and Florida. The pull of the Southeast has transformed the area into a national powerhouse for a variety of industries and cemented its status as a premier production hub for the industrial warehousing sector.
Industrial developers are flocking to the region to set up shop as demand for industrial space soars, contributing to significant growth in available supply for lease. The latest data from Cushman & Wakefield shows that nearly 390 million square feet of industrial product was delivered in the Southeast between 2017-2022. In 2021, the region saw a record-breaking 121.1 million square feet of absorption.
While all industrial categories are expanding in the Southeast, a substantial bulk of that growth can be attributed to the food and beverage (F&B) industry. As restaurant and grocery industrial users seek out new territory to expand operations, multiple states have become a haven for development due to a few key factors. Here are the Top 5 draws:
Cheaper land costs and availability of land
The competitive cost advantage offered by the Southeast has been one of the main drivers for recent growth, and more industrial users are taking note as they actively relocate or expand projects across the region.
While there are certain pockets where land sellers can demand a hefty premium in the Southeast, industrial land costs overall tend to be much lower in comparison to higher cost of living regions in the West and Northeast. In California, a land parcel in a major metro area can be three to four times more expensive than a comparable plot of land in a major Southeast market. This substantial cost-savings enables industrial developers and users to purchase more land to allocate for future expansion as demand for space and population growth continues an upward ascent.
Cheaper land goes hand-in-hand with greater availability of prime developable land. As one example, the number of undeveloped swatches of land in Georgia is 40-60% higher than undeveloped land in Illinois or New York, according to LandWatch. And this is evident when you consider the uptick in manufacturers taking down thousands of acres at a time in Georgia, Alabama, the Carolinas, and Tennessee in recent years.
Stronger skilled labor base
While filling industrial roles has become more challenging in recent years, the issues are less cumbersome in markets across the Southeast. According to a recent labor report from Cushman & Wakefield, more than 460,000 employees in metro areas across the region moved into logistics positions from unrelated industries, signaling a robust assortment of skilled workers in the sector in markets like Atlanta, Nashville, Tampa and Charleston for companies ready to make the move.
Blue collar positions comprise a larger share of the workforce in these markets and have stronger labor participation. For instance, Orlando has a labor force participation rate of 91.7%, the highest in the region.
With a larger pool of skilled labor, the Southeast is a worthy landing pad for F&B companies looking to quickly ramp up operations as demand spikes.
Speed to market
Another attractive feature of the Southeast is a decidedly more business-friendly environment, with states aggressively pursuing industrial developers and users to establish a presence by easing permitting and zoning requirements while also packaging together attractive economic development incentives.
For companies on the West Coast, the titling and permitting process is 18 months long, while in Georgia the start-to-finish process typically averages around 6 months — that's a one-year difference in the development timeline and a substantial time-savings for industrial users who need to move from rendering to reality stat.
In Georgia, F&B operations have generated thousands of jobs for local economies, according to a recent Georgia Department of Economics report, on account of Georgia having a pro-business climate that helps companies quickly expand.
High-quality infrastructure
The accessibility of key transportation nodes has become a magnet for F&B companies who are dealing with perishable items that need to journey from procurement to fridge to stores in a compressed amount of time.
Interstates like I-85, I-75 and 1-95 traverse through key population centers across multiple states, making the transport of goods via roadways a speedy and efficient endeavor. Furthermore, there has been a ramping up of investment in making highways better, with billions worth of infrastructure work currently taking place to ready these roads for more frequent travel in the future.
There's also been a focused effort to invest in coastal and inland ports in Georgia and South Carolina in recent years. In 2022, the Port of Savannah announced plans to grow the port's capacity by 60%, increasing annual container unit capacity from 6 million to 9.5 million by 2025.
Already investing more than $2 billion in port improvements over the last few years, the Port of Charleston will deploy $2.5 billion additional dollars to further emphasize South Carolina's commitment to making operations more seamless for businesses. Additionally, there has been major activity at the inland ports in Northeast Georgia and South Carolina's Greenville and Spartanburg counties to attract new growth and activity to these regions.
Rapid population growth
The key in business is to go where the money is, meaning go where demand is soaring. As migration patterns move away from high cost of living regions to lower cost of living areas in the South, heavy population growth is another reason for increased buy-in from F&B companies for the Sunbelt.
Cushman & Wakefield reports that the Southeast will see a population growth rate of 5.5%, two percentage points higher than the projected national growth rate. The population across the southeast already sits at nearly 37 million.
As customer bases grow in these regions, F&B users are unlocking the value of stationing new industrial warehouses in these regions to be closer to emerging demand and are experiencing a positive impact on revenues as a result of their investment.
A surge of industrial F&B development is already underway as the industry sees an opportunity to seize cheaper land values, compelling labor dynamics, less regulatory red tape, infrastructure investment and expanding populations for the health, growth and resilience of their business. The number of under construction F&B projects is projected to skyrocket as new advances in the sector and increasing demand require higher quality operational and programmatic space.
As the Southeast continues to win over big business and attract new investment, look for it to widen its lead by a significant margin over older, more established F&B markets in the Rust Belt and gateway coastal markets in the decade ahead.