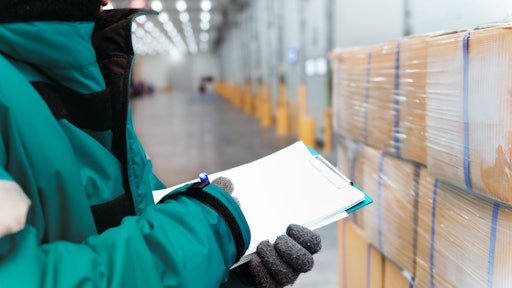 AdobeStock_252296405
Food distribution centers and cold storage facilities have become an overnight phenomenon, adapting to a global pandemic that has forced the world indoors out of concern for public health and safety. Despite making up a small percentage of the U.S.'s industrial real estate market, the physical structures and supply chains responsible for distributing food – a basic necessity – have been thrust into the spotlight as they navigate challenged grocery distributors and retailers' ways of business, not to mention catching the eye of investors.
According to data from Global Data Analytics, U.S. retail sales were expected to decline this year but thanks to a 36% boost in major online sales, total retail sales are expected to post 2.2% positive growth by the end of 2020. Grocery plays a small but mighty role in the retail scheme. The Food Marketing Institute and Nielsen predict that groceries ordered online will account for 13% of total grocery sales by 2022.
Once known as an asset class associated with risk has become highly sought after and finally acknowledged for the integral role it plays in our society's infrastructure. So, how have consumer preferences and global dynamics changed perceptions about cold storage and food distribution?
In June 2017, Amazon made waves when it announced that it would acquire Whole Foods Market. The thought of a global tech giant that first made its way into the consumer conscious as an online bookseller had many expecting a total shake up. On the contrary, the "Amazon Effect" had less of an impact on the cold supply chain.
When the acquisition happened, consumers and analysts immediately expected the same caliber of delivery services from Amazon to Whole Foods. This wasn't the case. Three years later the grocer has yet to implement their own fulfillment channels. Instacart and other 3rd party grocery fulfillment vendors that roam the aisles of Whole Foods stores provide evidence that Amazon's internal cold supply chain has not yet been built out.
But, to Amazon's credit, the cold supply chain is very difficult. The acquisition did serve as a catalyst for grocery shopping methods such as "click and collect" and "buy-online-pickup-in-store" (BOPIS) and direct-to-home delivery from third parties. Watching these services roll out, other grocery retailers began to accept an e-grocery reality, forcing them to adopt online grocery shopping methods of their own.
Present: COVID-19's effect on the food supply chain
The online and curbside delivery services are relatively new to the grocery supply chain, but COVID-19's rapid onset and spread throughout the United States challenged grocers to swiftly transition to online platform, if they weren't using them already. Consumers also found online food buying to be a viable option, reducing the risk of exposure to COVID-19. This introduction, though harsh, has turned many on to e-grocery's convenience factor. The Food Marketing Institute predicts that within the next 10 years, 70% of American households will regularly do some grocery shopping online.
And, as online grocery shopping grows, a greater percentage of fulfillment will have to come from refrigerated warehouses to keep up with demand. CBRE estimates that demand for cold storage space will rise by 100 million square feet during the next five years. That's an increase of roughly 47% from the current level of 214 million square feet.
In addition to this, COVID-19 has halted normal food rituals and traded them for in-home dining experiences. Public dining venues such as bars and restaurants across the country have been forced to minimize operations to takeout only and some have shut down business completely until the spread of COVID-19 is controlled – seven months into the pandemic, the industry lost $240 billion in sales. One area of the food supply chain doing considerably well is meal kit deliveries. This market is projected to become a $20 billion industry by 2027 according to Grandview research.
In short, consumer preferences developed over the course of this year don't just reflect a moment in time, and they don't look to fade as a vaccine slowly becomes available to the general public. Habits develop quickly and these will likely become mainstays in the way our culture sources food.
The Future: Heightened interest from capital investors
The popularity in cold storage facilities among investors can be traced to Amazon's acquisition of Whole Foods. The publicity it brought to the asset class produced subsequent interest from institutional capital sources. This year's recent demands for fast, fresh delivery of grocery products due to COVID-19 make additional cases for investment.
According to data from Brick Meets Click/Mercatus, in August 2019, online grocery sales in the U.S. totaled $1.2 billion. Throughout 2020 this total has fluctuated. At the beginning of the pandemic (March 2020), sales reached $4 billion and continued on a steady increase through June 2020 to $7.2 billion.
Over the course of the last 12-18 months, cap rates between normal dry warehouses and cold storage and food distribution facilities have significantly compressed due to large institutional owners wanting to enter the space. As an asset class, cold storage and food production is considered "recession proof" as consumer demands for fresher food, faster and higher quality food have become the norm and are rapidly changing.
Cold storage was once considered to be "risky" amongst the big players like Blackstone. Now these investors are chasing deals across the country and looking to invest further in the space to diversify their overall industrial portfolio. These funders view investment in cold storage as an infrastructure play which has resulted in a lot of capital being pushed into the space to upgrade what was formerly a tired supply chain.
Next steps
Many questions about grocery and cold storage have yet to be answered. How will grocery companies solve the "last-mile" problem of delivering an online grocery orders to consumer's homes? Will micro-fulfillment centers live in the back of retail stores? Or will small, infill cold storage depots become an option? Will automated fulfillment distribution centers like the Ocado/Kroger model become more of a viable option? Does Instacart pivot and become an online retailer fulfilling from their own warehouses?
With consumer demand for online ordering, delivery and curbside pick-up options, the industry will need to come up with a sustainable solution soon. There is no one model fits all and there will continue to be winners in losers in this space given the capital outlay involved and the low margin pressure in food.