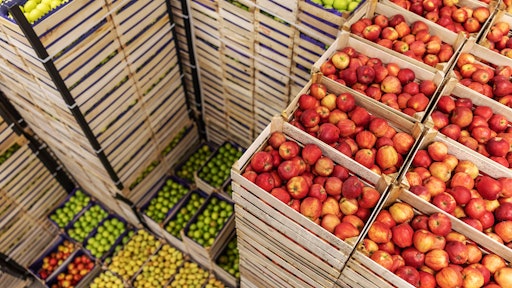 dusanpetkovic1/stock.adobe.com
As the cold storage industry gains significant moment throughout the past two years, investors look to capitalize on this growth in the industry. Real estate developer Barber Partners and Bain Capital form a joint venture to build 15 Class-A, state-of-the-art cold storage warehouse projects under the Chill Storage brand and plans on deploying $500 million of asset value over the next several years. The first location of the project will be in the Dallas-Fort Worth Metroplex area of Texas, starting construction this summer.
Per Businesswire:
The first project is a Class-A speculative freezer/cooler facility located in the Dallas-Fort Worth Metroplex area. Situated on approximately 34 acres, this building will be 302,400 sq/ft and feature 50 feet clear height allowing for the latest in racking technology and systems.
Construction will commence in early Summer 2022 and the joint venture is poised to add several additional sites across the country in the coming months.
"Our team has successfully developed ground-up construction of commercial investment properties for a very long time, and we are experts at delivering first-class products to meet tenant/consumer demands," says Patrick J. Barber, chairman of the board, Barber Partners. "There is no question that there is an enormous need for new, modern cold storage facilities – even before Covid the consumption of prepared and frozen meals was rapidly on the rise."