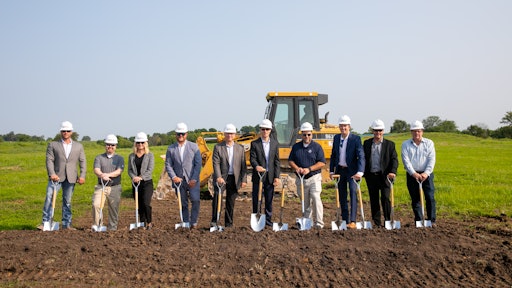 KC SmartPort
KC SmartPort announces that BCB Development broke ground this week on a new facility, as part of an investment into the growth of cold storage in not just the industry as a whole, but specifically in Kansas City. BCB Development plans to build what it calls the first speculative cold storage industrial building, which will be 167,575 square feet and will be located in the Heartland Meadows Industrial Park in Liberty, Mo. The facility will be insulated with enhanced roof loads and specialized floor slabs to maintain refrigeration and freezer temperatures required for cold storage properties.
Per PR Newswire:
[The building] will be customizable to specific tenant needs and has the capability to be divisible for multiple tenants if needed. BCB Development anticipates the building's delivery in the first quarter of 2022.
The Kansas City region's $125.4 billion food and beverage industry continues to see growth with more than 670 companies located in the area and a workforce of more than 25,500 employed in food and beverage manufacturing, warehousing and distribution. As food trends continue to rapidly change and speed-to-market becomes increasingly critical, the Kansas City region has emerged as one of the largest and fastest-growing food and beverage logistics hubs in the U.S.