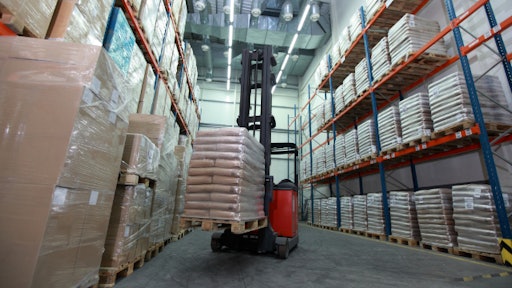 Interstate Cold Storage
Refrigerated and frozen storage is perhaps one of the biggest and most important aspects of the global food chain. If the storage phase of the global food chain fails, the rest of it becomes useless because the quality of the food is already affected. For refrigerated food storage to work, it needs to be monitored continuously. If the quality of the food that reaches the consumer is going to be high, then the process of storing, freezing, and transporting the food products requires flawless execution. If you're looking for a company to provide frozen or refrigerated food storage, here are a few things you need to consider:
Frozen, refrigerated and dry storage. What temperatures are you seeking for your inventory? Certain products, like meat, fish and poultry, and produce could be stored refrigerated or frozen, and have small temperature windows for optimal quality preservation. For instance, while Chicken wings and romaine lettuce both could be "refrigerated," the optimal storage temperature is 25° apart. While other products that don't require a climate-controlled environment just require dry storage or "ambient". However, "ambient" may have different humidity % requirements for optimal storage. So, ensure that you look for a storage company that will offer the exact services that your specific items require.
Customer service. One of the more important factors in choosing a refrigerated warehouse company is their level of customer service. Will you be able to reach a person if you have any questions or concerns, or will you be forced to wait for a response? Various levels of customer service can be expected in any industry.
Visibility. There are also different levels of visibility to your offsite inventory. How close to real time is the reporting? What key data do you need to have visibility to (item, lot, case count, production date, expiration date, hold status, received date, batch number, etc.…).
Transportation. Another element of getting your food products to your consumer is transportation. While your product is being transported, it needs minimal disruption and optimal visibility. This means that transportation should be arranged in such a way that there are no gaps in the cold storage process with zero gaps in your cold chain and shipping/receipt notices sent in both timely and dependable fashion. A company with access to a railway spur designed for unloading products or a network of trucks with GPS tracking backed by strong customer service support will be ideal for your purposes.
Packaging and labeling. Different types of products require different types of packaging. So, it's a good idea to check with your refrigerated warehouse company and find out if they provide this type of service. This can save you both time and money in the long run.
Sanitation and security. While there are many industry standards that 3PL cold storage companies must follow, it is important to understand the accreditation and audit benchmarks of the facility you are considering (FDA, USDA, organic certification, audit scores, audit accreditations). Be specific in your search on what inspections your products may require, and which agencies preside over those processes.
Click here to hear more about the cold chain: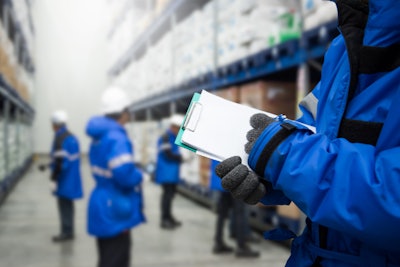 Interstate Cold Storage: A family-owned public refrigerated warehouse company
Established in 1973, Interstate Cold Storage is a third-generation, family-owned, public refrigerated warehouse company, headquartered in Fort Wayne, Ind. It offers a wide variety of cold storage solutions such as quick-freezing, tempering, USDA regulation services and rail access. Whether you need temporary cold storage, a long-term cold storage solution or entire room leases, Interstate Cold Storage has your solution. Four of our five locations are USDA-registered serving companies nationwide.
Interstate Cold Storage is not only in the cold storage warehousing business, but also in the business of customer service excellence. Their goal is to provide high-quality products and services that will exceed expectations each time you do business with them.