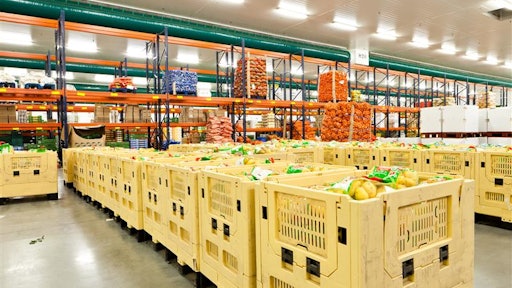 Chlorophylle/Adobe Stock
Vertical Cold Storage looks to get access to Chicago's intermodal abilities and therefore access to 85% of the United States with its new acquisitions of Liberty Cold Storage and West Liberty Foods. Liberty Cold Storage has a warehouse outside of Chicago that almost reaches 300,000 square feet, with access to the nearby West Liberty Foods processing facility. Acquisitions like this have become more popular as the cold chain sector grows.
Per Businesswire:
The building features 36,000 pallet positions and 265 blast freezer positions, LED motion lighting, a 63-foot refrigerated dock and drop trailer flexibility. The operation houses a high-pressure pasteurization machine, with plans to double capacity, for food quality/safety and shelf life extension. There are also large rooms for USDA inspected market preparation, code dating and labeling, as well as other processing activities.
"The goal for Vertical Cold is to build out a national footprint, and this acquisition bolsters that effort and creates a strong foundation for future growth. We are committed to sponsoring both transactions like this and new developments to reach that goal," said Ryan Anderson, co-president & co-founder of Platform Ventures.