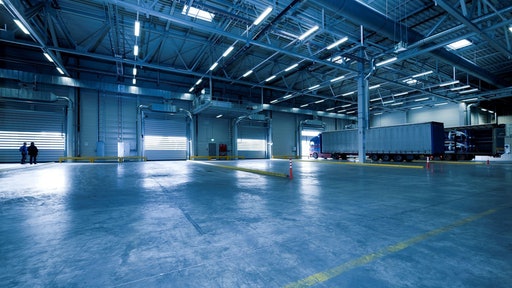 Getty Images
Today, shopping habits revolve around e-commerce. Many companies who previously only sold to other businesses (B2B) are looking for ways to bring their product directly to consumers (B2C). But making the shift to B2C distribution requires infrastructure changes, including the configuration of your warehouse. If you are looking to add this direct-to-consumer capability, you are probably considering multiple options, including opening a new facility or retrofitting an existing distribution center, keeping a portion of the operations "status quo" for B2B and/or repurposing a section of the warehouse for B2C.
What's the difference between B2B and B2C warehouse operations?
B2B companies typically sell higher volumes, handling pallets and cases, instead of eaches, and the warehouse is configured accordingly. These wholesalers and manufacturers ship large quantities, mostly by case or pallet quantities, and often in full truckloads (TL) or partial truckload (LTL).
B2C warehouses, by contrast, usually handle a larger volume of smaller orders. They commonly ship a single item or just a few individual items rather than whole cases or pallets, and they ship them directly to the consumer via parcel (small package) and last-mile delivery carriers.
What Changes When Companies Add B2C to Their B2B Operations?
Accommodating B2C for your operation will depend on many factors, including your available space, automation, labor pool, technology, material handling equipment and the number and types of items you will be storing, picking and shipping.
Let's look at the different areas of the warehouse and address common changes necessary when shifting from B2B to B2C or adding B2C to existing B2B operations.
Receiving
Receiving is the area least impacted when shifting to B2C distribution because when receiving product in the warehouse, we still buy in cases and pallets.
Picking and packing
Making the shift to B2C means adding the capability of picking large numbers of orders with only a few items per order. Retrofitting the facility to optimize picking eaches and units efficiently may mean redesigning part of the warehouse and adding conveying systems, zone and cluster picking areas, pick and pass, robots and goods-to-person technology.
For packing, prior to e-commerce, this wasn't a busy area as goods were moved in cases and pallets. For B2C, optimizing orders and cartons for the most secure and efficient shipping is vital. Packing stations are all about making the work fast and efficient – similar to a supermarket where you put everything on a belt and keep scanning. However, when you pack, it is against an order and you must make sure the items packed match the order.
With packing there are many factors to take into consideration, such as the shape and size of the box needed, fillers for fragile items and identifying the most cost-effective shipping options. Shipping costs vary greatly based on standard size boxes by carrier, and factors such as service and delivery time need to be considered when determining if an order should be sent in one box or multiple boxes. A modern warehouse management system (WMS) provides this capability via its cartonization modules to better handle and optimize the packing and shipping process.
Shipping operations
Shipping operations may need a major change to accommodate B2C distribution. Depending on the shipping methods used in the B2B operations and the methods that must be employed to accommodate the higher order volume and direct-to-consumer nature of B2C operations, the shipping department will need to handle more volume, with new carriers and new labeling requirements.
Returns processing
Returns processing, or reverse logistics, is a costly endeavor and a hassle for any warehouse operation, but the volume and cost is amplified with B2C as consumers are far more likely to return items, and managing eaches and returns to inventory is more complex.
How can technology help facilitate adding B2C to B2B operations?
Technology, including a modern WMS can help a company manage the higher order volumes, new types of order fulfillment, support many picking methods, new equipment, warehouse mapping, diversified inventory tracking, cartonization and shipping processes that often accompany a shift in operations. Other key tech and equipment considerations include autonomous mobile robots, automation, conveyors and material handling equipment.
Visibility across systems is another key requirement for effective B2C operations as the ordering process is changed dramatically. Seamless connections between warehouse management systems, e-commerce platforms and carriers are key to ensuring accurate inventory visibility to ensure you are only selling items that are actually available in the warehouse and so you can communicate to the customer the shipping and delivery expectations throughout the process.
Companies who want to make a successful shift from B2B to B2C operations will need to lean on their technology partners to help them accommodate the changes that stem from the different natures of B2B and B2C business models. The right solutions will make the transition smoother and will provide the framework to incorporate robotics and automation, as well as end-to-end visibility to provide a clear view of data from the dock door to the customer's door, including the ability to track real-time inventory and keep customers updated on order status.