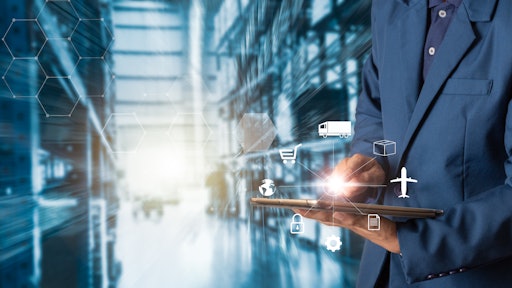 Getty Images
The warehouse automation market is expected to touch the $41 billion mark by 2027, at a CAGR of almost 15% between 2022-2027, according to LogisticsIQ research.
Growth can be attributed to the e-commerce boom, multichannel distribution channels, e-grocery penetration with dark stores and ultra-fast delivery services, globalization of supply chain networks, emergence of autonomous mobile robots and the rising need for same-day/same-hour delivery.
From PR Newswire:
The e-commerce boom is compounding the major labor challenges faced by the $5 trillion global logistics industry. Not only are shipment volumes growing rapidly, but also online retail typically requires more logistical work per item than brick-and-mortar retail. Therefore, online purchases require individual picking, packing and shipping as opposed to the bulk transportation models of traditional brick-and-mortar retail.

Mega-trends like aging population, globalization, health and safety, mobility, green logistics, autonomous world, urbanization, individualization and digitization need to be given more consideration and weight than in the past.

United States, China and Germany are the largest markets with more than 50% share for warehouse automation.