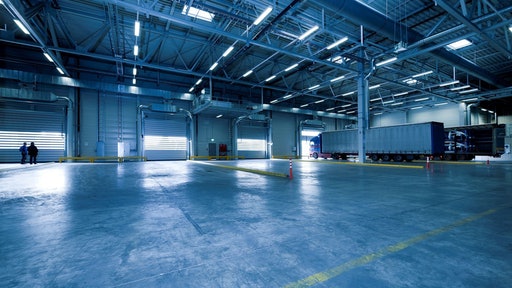 Getty Images
It's no longer business as usual at today's warehouses. The Coronavirus disease (COVID-19) pandemic has spurred rapid growth in e-commerce, while continued labor shortages and new social distancing requirements have mandated that operators modify workflows to balance speed and efficiency with safety. Though many are turning to technology to augment employees' skillsets and automate processes that don't necessarily need people in the driver's seat, tech has a third superpower -- magnetism.
Technology entices talent, especially digital natives
As the holiday season fast approaches, small warehouse operators face stiff competition in attracting new workers from rivals offering hiring bonuses and higher hourly wages. According to Zebra's Warehousing Vision Study, 79% of small warehouse operators surveyed report labor recruitment as a top operational challenge. But, they can up the ante by touting how they're using technology to create an enticing workplace culture and keep workers comfortable, especially when things are frenzied.
A recent survey found that 81% of shoppers plan to do as much or more of their holiday shopping online this year. And, analysts estimate e-commerce will account for a record 18.9% of total holiday season retail sales. With 2021 promising to bring an even busier online shopping season, small businesses that can prove they care about their workers' experiences as much as their customers' experiences may find themselves winning over more job candidates.
Small warehouses, big challenges
Though having more people focused on fulfillment will help small warehouse operators address surging orders, additional labor alone may not be enough to meet mounting business demands. It's no wonder then that automation is quickly rising on priority lists—from "nice to have" to "must-have."
The explosion of e-commerce, m-commerce and consumer spending overall continues to shock supply chains, tempting many to aim for full automation of the warehouse. Yet, the reality is that most small warehouse operators are not ready to take on a complete transformation. They're working to digitalize processes and mobilize workers without overspending or disrupting operations.
Fortunately, as many warehouse leaders are learning, automation isn't an all or nothing proposition. Seemingly small changes can deliver large rewards. Importantly, warehouses can implement automation in a cost-effective, incremental manner without interfering with day-to-day operations. And, one of the best places to start is by digitalizing inventory management.
The path to modernization
Today, as products fly off the shelves to meet consumer demand, inventory management is more critical than ever. It is at the heart of all warehouse operations and affects nearly every workflow – from receiving and put away to picking, packing and shipping.
Yet, Zebra's recent study revealed that most (78%) small warehouse operators view inventory management as yet another top operational challenge. And, more than 40% say they're still using a paper-based system for cycle counting and inventory validation.
That's a problem that must be solved quickly, as warehouse operators that don't have complete visibility into inventory run the risk of out of stocks, unfulfilled orders, dissatisfied customers and even frustrated workers. Without adequate inventory oversight, for example, pickers waste time looking for items to fulfill orders, slowing down the loading process. With the right devices and data in hand, both front-line warehouse workers and top-level decision makers have the real-time inventory visibility needed to prevent shortages, overstocks and bottlenecks as products move from door to door.
Selecting the right devices
Warehouse workers are asked to do more every day – both in volume and scope. Outdated technologies can't keep step with demand. Neither will consumer devices designed for broad business use.
Workers require mobile computers, scanners, printers and wearables built specifically for the intensity of modern warehousing. They need devices equipped with simple buttons and software to help them quickly complete tasks while navigating through the warehouse. Devices must be able to withstand drops onto concrete floors or exposure to dust, dirt and liquids. And, they must accurately read multiple barcodes with a single trigger pull whether users are close to the item or far away. Forklift drivers should not have to get out of their vehicles to scan the boxes or pallets they're moving and workers should not have to excessively bend, reach or climb ladders to get the information they need from small, dirty, damaged or poor-quality markings.
Workers appreciate employers that provide Android devices to use on the job. Their familiar interface and intuitive operating system reduce training time and accelerate productivity. So, before making any technology decisions, management and IT teams should shadow employees and see firsthand what their day-to-day tasks entail. Armed with this knowledge, it will be easier to sift through the range of technology options available and find the right solutions to improve workflows and output.
"Advanced" technology is more accessible and impactful than ever
Fixed industrial scanners and RFID technology can help automate the once-manual inventory track and trace processes. Strategically placed, high-capacity barcode scanners and RFID readers can increase inventory accuracy, reduce losses, enable faster fulfillment and make it possible to conduct more cycle counts.
Keeping workers safe and satisfied
Because employees are one of a warehouse operation's most valuable assets, it's important they feel they are working in a safe setting. Yet, the pandemic raised new questions about what constitutes a safe environment. Now, when workers share devices from shift to shift, it's essential to ensure they can be thoroughly sanitized and that workers know how to properly clean them. Giving everyone their own devices, or at least their own wearable accessories, is another option to improve hygiene. It is also smart to configure workers' devices to monitor their proximity to one another, alert them when they're getting too close, and assist with contact tracing when needed.
Embracing security as an everyday practice
Cyberattacks and security breaches are becoming all too commonplace. Unfortunately, small businesses are just as much at risk of security breaches as large enterprises. The Ponemon Institute reported that 76% of small and medium businesses experienced a digital attack in the previous 12 months before the study.
That's why warehouse operators must keep security foremost on their minds. There are a variety of measures that can be employed, such as ensuring devices have the latest software updates and security patches and defining each user's unique access privileges to applications, websites and data. It's also good to restrict user access to peripheral interfaces unless business critical.
Start slow, start now
Digitalizing workflows, mobilizing workers and automating where possible are the three smartest moves small warehouse operators are making in preparation for the holiday rush. They will simultaneously improve individual productivity, team agility, workplace safety and operational efficiency, all of which appeal to workers who seek people-first companies.