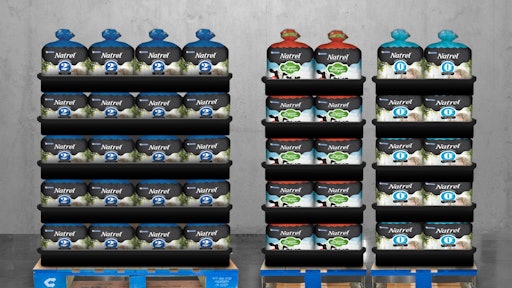 CHEP
As the world realizes the environmental impacts of wasted natural resources, supply chain sustainability is moving from the margins to the mainstream of corporate operations. While it once meant offsetting and managing risks, now leading companies are putting circular approaches at the heart of their business models.
The concept of a circular economy has gained traction over the past decade. It's based on a system where sharing and reusing is included from the start, eliminating waste and allowing businesses to realize the full value of their resources and materials. Trailblazers such as the Ellen Macarthur Foundation are even helping business leaders create regenerative models, leaving natural systems stronger and healthier than they started.
A major economic opportunity
The scale of the sustainability challenge is alarming. The EPA estimates the amount of municipal solid waste generated each year increased by 179.7 million tons between 1960-2017. But, how we mitigate—and hopefully reverse—the impact is to be seen.
One option is through a circular economy, which Accenture estimates could unlock $4.5 trillion of economic growth and value by 2030. That's why companies across sectors are beginning to approach how materials are sourced, produced, manufactured and reused differently.
For example, the World Economic Forum recognized ABInBev in 2019 for its efforts with customers and suppliers to improve the recovery and return of packaging. It has committed to making 100% of its product packaging to be returnable or made by majority-recycled content by 2025.
Other global CPGs are also making strides to be more circular. As part of its Ambition 2030 initiative, Procter & Gamble has committed that 100% of its packaging will be reusable or recyclable by 2030. The company also has more than 10 active supply chain partnerships to drive circularity on climate, water and waste.
Circularity starts in the supply chain
What's striking about those examples is the new approach to collaboration—especially with suppliers. The economic and environmental win-win is clear. A Deloitte study found that 79% of companies with efficient supply chains achieve above average revenue growth within their industries.
Unlocking those benefits means working together in a different way. One story of positive impact comes from the EPA-led SmartWay coalition in the U.S. transport logistics are a problematic source of emissions and costs for companies. According to The Economist, trucks in the United States drive about 50 billion miles without cargo—28% of the total distance traveled. By bringing together 15 companies and freight associations to share transport lanes to reduce empty miles, SmartWay has lowered fuel costs by $37.5 billion and reduced harmful air pollutant emissions by 134 million tons since 2004.
Sharing and reusing resources
In addition to sharing transport and getting multiple uses out of packaging, reusing pallets and containers can make a powerful contribution to a more circular business model based on sharing. Kroger, for example, has credited its move away from single-use cardboard boxes as a crucial part of its transition to a circular economy approach.
In 2017 alone, the U.S. grocery retailer completed 140 million movements of fresh produce with reusable containers, eliminating approximately 97,000 tons of cardboard waste, nearly 4 million pounds of product damage and carbon emissions equivalent to taking 4,500 cars off the road.
Working together toward a Zero Waste World
Even though circular approaches can add value to the bottom line, unlocking the benefits will take concerted cross-sector collaboration. It's only by sharing and reusing resources across the supply chain that we'll be able to tackle challenges such as eliminating waste, eradicating empty transport miles and cutting out inefficiencies. The models are out there, and the commercial and social rationale for pursuing a Zero Waste World is compelling. Now we need to make it happen at scale, together.