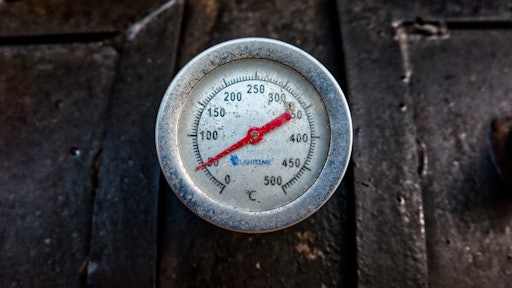 There is a strong demand for cold storage warehouses driven largely by growing food sales and increased preference toward online grocery shopping. However, the cost and complexity of building these refrigerated spaces has made their development lag behind dry warehouse development.
CBRE previously forecasted that the growth of online food sales would generate demand for up to 100 million sq. ft. of cold storage space across the U.S. over the next five years. The recent report, Food on Demand Series: Cold Storage Development Opportunities Heat Up, explains a few of the challenges developers and investors will likely face in meeting that demand.
The report found that the cost to construct a refrigerated warehouse is typically double to triple the cost than a dry warehouse. The construction process can also take four or five months longer to complete because of the higher complexity and building standards.
Cold storage challenges
Unlike conventional dry warehouses, refrigerated spaces require a host of additional features such as insulated panels, cooling systems, concrete slab and under-floor heating and temperature-controlled docks.
Design and construction of cold storage has also evolved in the past decade. The report finds that the standard clearance height has risen from 30-feet to 40 to 60-feet. This is because higher ceiling heights allow for greater efficiencies and a lower real estate cost.
The added structural and mechanical installations only make it more complex to build a facility. This is compounded by the fact that because it's a highly specialized project, there are few active developers and contractors that are capable of executing these projects.
CBRE estimates that 4.5 million sq. ft of new cold storage construction has recently been completed in the U.S., taking up only 1.5% of total industrial construction in 2019.
Cold storage opportunities
The growing demand for cold storage space, along with growing investor interest and better understanding of how to build these facilities, will spur more speculative development in the near future, CBRE predicts.
An upside to the high capital expenditures and operating expenses is that occupiers tend to stay in the same facility for longer periods of time. This means cold storage facilities can command higher rental premiums than dry warehouses and occupiers are more willing to commit to longer lease terms.
In addition, CBRE says people can expect to see these three major shifts in cold storage development:
More speculative development
More development activity in small markets
Greater automation in the design and operations of cold storage