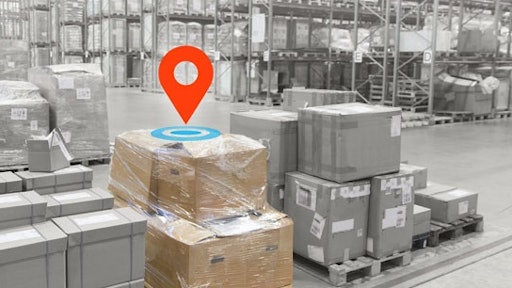 Semtech
After a year of uncertainty and disarray, manufacturers, shippers and end customers are increasingly using advanced technology to improve predictability and consistency in food logistics. Players throughout the food supply chain are turning to artificial intelligence, Internet of Things (IoT), sensor improvements, telematics, GPS and a host of other options to increase visibility of shipments and communication with clients. That shift to digitalization is only expected to escalate during the next decade.
One of the fastest-growing technology segments in food logistics is the use of track-and- trace technologies. Use of track-and-trace solutions is expected to grow by 10.5% through 2027, when it is forecasted to become a $6.1 billion market, according to a Report Ocean analysis. The pace of adoption will quicken, experts say, as companies turn to digital solutions to track and trace shipments.
Improving shipment reliability
With track-and- trace technology, products and shipments can be located throughout the shipping journey with real-time updates. The ability to find shipments became critically important in 2020, when the pandemic created unexpected delays and shipping interruptions.
"The purpose of track-and-trace software is to help improve reliability by giving shippers advance warning of delays," says Thomas Bagge, CEO and statutory director of Digital Container Shipping Association (DCSA).
When it comes to food shipments, those kinds of delays can be catastrophic.
"Increasing reliability has a positive impact on business performance, as the timely arrival of goods, particularly perishable goods, is vital to maintaining quality and supply levels," he says.
To reduce waste, manage product recall and trace shipments in general, visibility is necessary. The time for calls and emails to various vendors and shipping partners is over, says Ryan Camacho, director of Axele.
"The trend is moving away from constant check-calls toward using technology to provide visibility to the end customer is growing every day," Camacho says. "The carrier has had the ability to see where his trucks are for quite some time, but being able to share that information on demand to the customer is growing in popularity."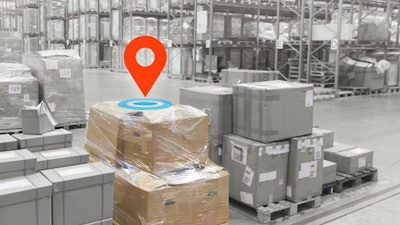 The rise of IoT
The IoT is an integral component of track-and-trace technology. Not only does it help locate shipments, but it is also indispensable to quality control.
"Using digital standards, integrated IoT technology can stream high-quality, real-time data from connected devices, providing end-to-end visibility into both the whereabouts of containers and the status of their contents," Bagge says.
Data generated by track-and-trace systems can be used in the decision-making process throughout the supply chain, he says.
"Applications can use this data to warn if certain thresholds are violated at any point along the container journey," Bagge says. "Shippers would not only be able to make informed, data-driven decisions about the status of their shipments, [but] they [also] would also have the power to adjust environmental and other controls, such as the temperature in the container, remotely. Shippers could receive warnings about unsafe environmental conditions at any point along the container journey via a smartphone or any connected device. The problem could then be diagnosed and mitigated via the same application. Being able to provide this level of data to cross-border authorities may also potentially reduce the number of inspections and resulting delay."
The IoT plays an important role in logistics as the number of shipments and deliveries increase, says Alistair Fulton, VP and general manager, wireless and sensing products group at Semtech.
"Logistics companies are certainly experiencing a greater volume in shipments due to the number of people staying home and buying online," Fulton says. "And, it's not just your regular clothes or toy purchase. People are relying on delivery services for their groceries, medications and bigger price-tag items. Installing long-range, low-power consumption IoT sensors to track packages is an affordable way for logistics companies to cover their bases, from loading items into the truck to dropping a package off at someone's doorstep."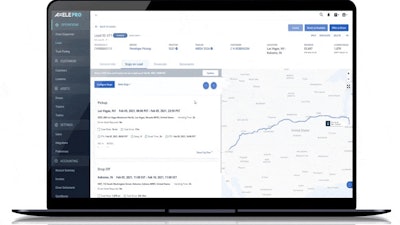 Track and trace in trucking
Effective track- and-trace strategies involve more than visibility, especially in trucking, Camacho says. Axele's transportation management system (TMS) is designed for truckload carriers. Axele connects to load boards, electronic logging devices (ELDs), market rates and accounting systems to automate mundane tasks and reduce deadheads.
"Electronic logging devices and telematics devices deliver GPS-based tracking, but increasingly, we're seeing solutions that also rely on location tracking using mobile applications running on the driver's phone or tablet," he says. "The best types of solutions are those that factor in both types of technologies and also 'see' the driver's schedule because they consider loading time, delays and more to provide the most accurate ETAs. Just knowing where the truck is does not accurately predict when it will arrive."
Not only can customers see where their shipments are at all times, but track and trace also allows users to identify route adaptations and opportunities.
"For carriers, track and trace has the obvious benefits of helping understand where your drivers, assets and loads are at all times," Camacho says. "In addition, it helps carriers see the big picture of what the workload and driver schedule look like, so they can better understand where opportunities exist to take on new deliveries and reduce out-of-route miles."
ELDs and telematics help create accurate estimated times of arrival (ETA).
"Extending track-and-trace visibility to your customer takes it to the next level and reduces the number of 'where are you' driver interruption calls, endless calls back and forth between the carrier and customer, etc.," he says. "With today's more advanced and connected TMS solutions, the carrier has the ability to receive feeds from third-party ELD and telematics solutions, plus the driver's mobile app, to provide the most accurate ETAs possible, and share that same information back with the customer via a live tracking link."
Click here to learn more about visibility in the supply chain:
Navigating a pandemic
The effects of the Coronavirus disease (COVID-19) pandemic on logistics and shipping are many, including an increased demand for visibility.
"The COVID pandemic has increased the sense of urgency and commitment from ocean carriers and other industry stakeholders to collaborate on solutions that will increase visibility of transport services across the end-to-end supply chain," Camacho says.
To meet those needs going forward, the industry needs is standardization of data.
"This includes digitalizing shipping data for track-and-trace purposes. But, digitalization alone isn't enough," Bagge says. "Creating end-to-end visibility requires a common data language and framework for processes and applications that allows high-quality data to be communicated in a way that is understandable and useable for everyone. For track and trace to provide its intended benefits to all stakeholders, digital standards must be in place to enable the interoperability that will allow any track-and-trace solution to offer end-to-end visibility."
To become more agile and connected, the industry will need consistent data, Bagge says. Once standardized data becomes available, carriers would need to provide a standard application programming interface (API) for users to access the data.
"The quality, consistency and interoperability of data across carriers is crucial to delivering useful information on, for example, the arrival time of cargo at port or changes to the temperature of the goods shipped," he says. "If a smart reefer container from a carrier is loaded onto a ship of another carrier, it will not be able to communicate with the systems on the ship if the carriers do not have a standardized approach for data exchange."
In the future, the reliance on digital tools will increase, especially as the technology improves.
"In some cases, the technologies that were rushed to market to accommodate the pandemic will get refined as the carriers who are benefiting from them come to rely on them as a way of doing business," says Camacho.
The pandemic triggered an accelerated pace of digital transformation throughout the industry. As the pandemic wanes, the need for digitization will continue in order for companies to remain competitive.
"We expect, over the coming five years, logistics providers that fast-track their track-and-trace digitalization efforts based on industry standards will gain significant competitive advantage over the digital laggards, similar to what's happened in retail and other industries in their journeys to digitalization," Bagge says. "By adopting standards, these companies will future-proof their platforms, enabling them to free up resources currently spent on maintaining legacy solutions to invest in innovation. This, in turn, will enable them to offer better cargo visibility, real-time responsiveness, and as a result, greater reliability and a better customer experience."