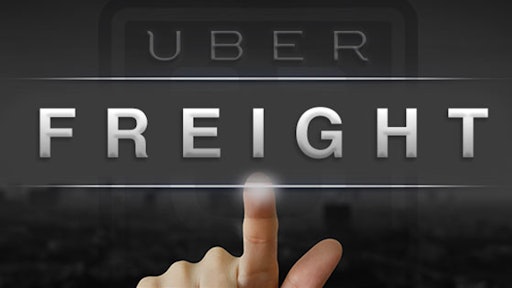 Uber Freight
In Q4, the freight market continues to see consumer spending slow, inventories expand, order backlogs decline and contract rates fall, according to Uber Freight research.
With consumer demand stagnating and capacity loosening over the past 12 months, the spot market has continued to soften, causing owner-operators to enroll with larger fleets. Carriers ended up over-hiring, and Q2 saw a record 9.3% year-over-year growth in long-distance truckload employment. This unprecedented surge forced carriers to cut 11,400 trucking jobs in September—the largest drop seen since the onset of the pandemic.
But even as truckload employment took a hit, transportation equipment manufacturers are only seeing numbers go up. Truck production and sales jumped, 33% and 29% year-over-year, respectively.
From Uber Freight:
As capacity loosened over the past year, tonnage and shipment count slowed for LTL carriers. LTL tonnage peaked in January, reaching nearly 10% above the previous cycle high—but this number has since fallen off, now down 6% year-over-year. Contract rates for LTL and FTL carriers continue to fall across the board, dropping 2-7% from Q2.
Tender acceptance is improving, with September exceeding 92%—easily rising above the industry's 90% target rate—indicating that bulk carriers are actively looking for freight. Despite loosening capacity, rate reductions for bulk have lagged behind due to specialized equipment needs.
Anticipate favorable bulk rate trends heading into 2023. Both contract rates and spot rates are dropping, and brokers are expected to play a key role throughout the end of the year as shippers rely on third parties to deliver safe, compliant shipments.
The Mexican Institute of Public Accountants stated that only 0.47% of trucking companies today meet the Bill of Lading Supplement's official Carta Porte requirement.
Finally, Canada's cross-border market has leveled out as shippers saw inventories increase in Q3.