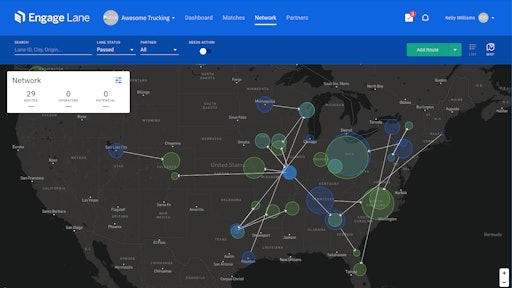 Trimble Transportation
Trimble Transportation launched Engage Lane, an agile transportation procurement platform that assists carriers and shippers in uncovering better ways to move freight together.
From Trimble:
Engage Lane carriers receive instant freight lead options, direct with shippers, based on location of operation.

Carriers set up the EDI process once and connect to all shippers/carriers on the platform.

Shippers create lanes, while carriers establish routes.

Engage Lane matches based on equipment, insurance coverage, CSA scores, distance, proximity and more as required by the shipper.