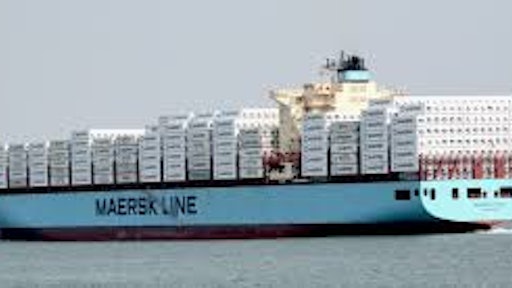 Maersk is cutting back on capacity to fight falling freight rates and increased fuel costs after reporting a weak first quarter, the Wall Street Journal reports.
The underlying loss came from rampant overcapacity, and a blooming trade war between the U.S. and China would ruin and hopes of recovery in the shipping industry.
According to the Wall Street Journal, Maersk shares were down 7.9 percent on the Copenhagen Stock Exchange.
Higher fuels also came into play during the first quarter. Fuel prices added $70 to the cost of shipping a container from Asia to Europe. The company currently moves more than 4 million containers. However, the company still expects 2018's underlying profit to be above the $356 million made in 2017.
Soren Soku explains that high costs is not something that the company is used to. Currently, the company leases around 400 boats and that a number of them will be returned to their owners.
Container ships move the vast majority of manufactured goods. Maersk has said it would stop moving to and from Iran if the sanctions come to full force, fearing repercussions from Washington.
To read the full Wall Street Journal article (may contain a paywall), please click here.