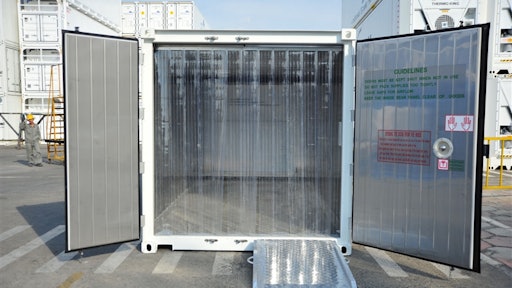 According to ship analyst Drewry, the demand to ship fresh food across the oceans is twice as high as it is for other products.
The main reason for this is that refrigerated containers can keep food fresh for more than a month. Reefers allow distributors to safely send their products around the world. Previously, those trips were reserved for companies that could afford to hire cargo ships with large refrigerated spaces, however, the growing affluence of the global population has boosted demand for more expensive foods.
Currently, refrigerated boxes currently make up 7 percent of all total container volumes. Demand has increased annually over the last five years, however.
Containers including reefers move about $4 trillion worth of cargo annually, the Wall Street Journal reported. Fresh produce sailings are showing steady growth and the market is supported by new products.
The main reefer trade is from the Southern Hemisphere to the north. South America, South Africa, Australia and New Zealand move fresh produce to supplement demand during winter months, while the U.S. and Canada are exporters of vegetables, citrus, meat and seafood.
Last year, Peru's Sun Fruits Packs SA shipped 700 reefers of grapes to Philadelphia, arriving in only 18 days. The fruit is essentially put to sleep in a controlled atmosphere that delays the ripening process before it gets distributed across the East Coast.
To display the importance of cold shipment, Chiquita ordered 2,500 reefers from Maersk that monitors the atmosphere the inside of a container and control the amount of carbon dioxide, oxygen and nitrogen to prevent early ripening.
To read the full Wall Street Journal article (may contain a paywall), please click here.