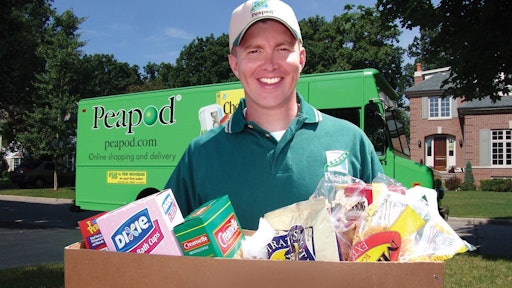 One chilly spot in Ahold Delhaize's recent quarterly earnings results is the relative slowing of growth in Peapod, Ahold Delhaize's U.S. online grocery business, according to pymnts.com.
While sales were still growing, they dropped into the single digits at around 9 percent, instead of the double-digit growth that has been the norm of late. The grocery delivery platform has also spent much of the last year-and-a-half fending off customer service complaints related to its app.
Nonetheless, the brand maintains that the Peapod sales hiccup is not related to customer interest but to operational issues.
"There's a strong demand for the U.S. on online sales. It's clear," noted CEO Dick Boer.
Specifically, Boer told investors that issues stemmed from logistical troubles in the Chicago warehouse combined with trouble getting a new facility in New York up and running on time. He further noted that those issues are either fully resolved or well on their way to being and that it is the firm's full expectation to return to double-digit growth — hopefully, more comparable to what the Dutch version of the program is seeing.
"If we're expressing some disappointment, it's because we see the potential. For example, at ah.nl, where we're growing around 30 percent. So, it's a frustration that we can't fully meet the demand, but I'm sure the team is working on it and will turn that around, and we'll be reporting a better number shortly," said Jeff Carr, chief financial officer and executive vice president.
To read more, click here.