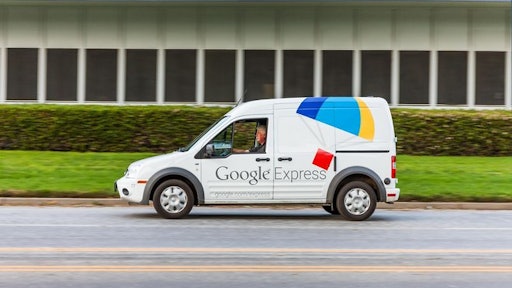 Google is preparing to launch a produce and grocery delivery service in two cities, one of them San Francisco, Calif. according to Fortune. The service will be powered by Google Express, which already delivers dry foods and other merchandise to customers, and it will partner with Whole Foods and Costco.
Online grocery shopping is a nearly $11 billion business in the U.S., Bloomberg reports, with 9.6 percent annual expected growth.
The Google Express service will compete with Amazon Fresh, FreshDirect and Instacart. Amazon Fresh and FreshDirect have already begun fighting for customers in New York City, where FreshDirect had long dominated the market.
To read more, click HERE.