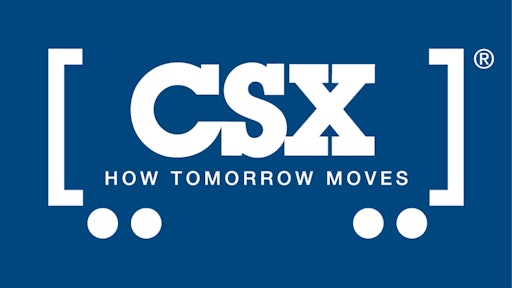 CSX and The Conservation Fund announced the grant recipients for the 2015 Grant Program for Transporting Healthy Food. Twelve charitable organizations in Alabama, Georgia, Kentucky, North Carolina, New York, Pennsylvania, Tennessee, Virginia and West Virginia will receive grants ranging from $4,000 to $10,000 to support and strengthen local transportation and distribution of fresh produce and healthy food to communities in need.
The grant program, now in its second year, enhances the delivery capabilities of food producers and distributors, and thereby improves the availability of healthy food. The grants will help provide the resources and infrastructure that these organizations need to store, package and distribute fresh food and produce. Combined, the 12 recipient organizations provide over 82 million pounds of food or 69 million meals to approximately 2.5 million people each year.
As one of the nation's premier transportation companies, CSX recognizes the important role that transportation serves in bringing goods like food and agricultural products to communities.
"At CSX, it's our job to move essential products safely and efficiently," said Tori Kaplan, assistant vice president, corporate social responsibility at CSX. "We're proud to continue our focus on transportation by working with The Conservation Fund to support local organizations that connect residents with healthy, affordable food."
The Conservation Fund, a national nonprofit dedicated to finding conservation solutions that balance environmental and economic needs, has partnered with CSX to address gaps in local food distribution and find local partners who can help enhance delivery capabilities. Since the program's establishment in 2014, the grant funding is projected to enable recipient organizations collectively serve an additional 150,000 families with more than nine million pounds of food and increase the number of meals provided by 4.5 million.
"These grants are helping improve our entire food chain from the field to the fork," said Kris Hoellen, senior vice president of sustainable programs at The Conservation Fund. "Local food organizations are unsung heroes working tirelessly to make healthy, fresh food a convenient, practical and affordable option for consumers as well as a viable career option for our working farmers. We are thrilled to partner with CSX to help these groups expand their food network, while supporting local farms."