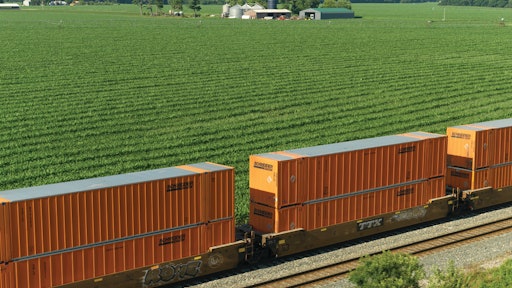 CSX executives said on Wednesday that current pressures on rail cargo volumes are at levels not seen outside a recession.
"You have multiple aspects working against you: the low (natural) gas prices, the low commodity prices, the strength of the dollar," Chief Executive Michael Ward said during an earnings call with analysts. "Except for markets like automotive and housing related, you're seeing pressure on most of the markets."
Railroads are facing stiffer competition from trucks, as low fuel prices have made hauling containers and trailers cheaper. That has dampened growth in rails' all-important intermodal business.
But there's still a 10 to 15 percent gap between truck and rail pricing, CSX executives said. Plus, railroads now are offering better and more reliable service, as trains get faster and spend less time waiting to load and unload.
Despite the rail industry's current problems, mergers aren't the solution, CSX executives told analysts during the call. They were referring to Canadian Pacific Railway Ltd.'s recent $30 billion bid for rival Norfolk Southern Corp. While Norfolk Southern has rebuffed the advances, CP has said it may wage a proxy fight and take the deal to shareholders instead.
To read more, click here.