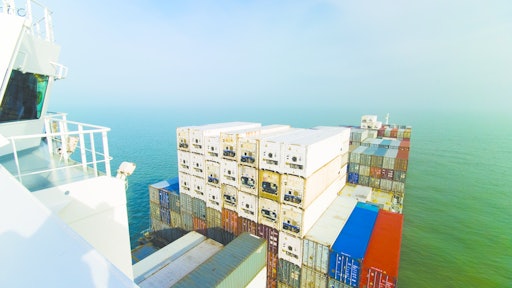 As the Southeast Asian economy expands and young people's tastes become more global, the market for American products, like potatoes, has grown. But U.S. agriculture producers face unique logistical challenges in delivering those goods to consumers there, especially with demand growing so quickly, according to The Wall Street Journal.
Dwight Wilder, a senior representative of the U.S. Department of Agriculture in Ho Chi Minh City, said agriculture exports to Vietnam have grown every year but one since the U.S. and Vietnam normalized diplomatic relations in 1995.
In 2014, they topped $2.3 billion, which was 100 times the $23 million in agricultural products the U.S. sent there in 1995.
"In an emerging market like Vietnam, things don't work in a clean-cut fashion," said Barry Horowitz, an international trade and logistics consultant who works with the Port of Portland in Oregon.
Products might inexplicably get lost or damaged as they go through customs, he said.
Old roads and choked local traffic conditions mean goods can take longer than expected to get from one place to another. And available space in cold-storage facilities—a necessity for perishable agricultural products—isn't always easy to come by.
To read more, click HERE.