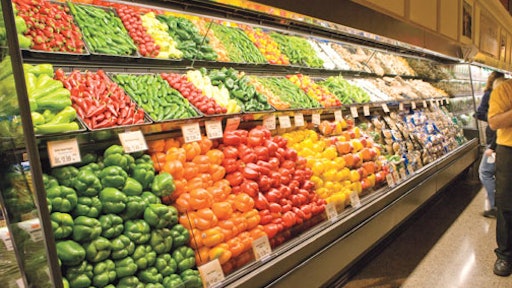 The global cold chain is expected to grow at a compound annual growth (CAGR) rate of 13.9 percent from 2015 to 2020, according to a report from Zion Research. According to the report, global cold chain market was valued at $110.20 billion in 2014 and is expected to reach $271.9 billion in 2020, growing at a CAGR of 13.9 percent between 2015 and 2020. In terms of volume, the global cold chain market stood at 552.09 million cubic meters in 2014.
A cold chain is a temperature controlled supply chain that involves the storage and transportation of temperature-sensitive perishable goods. A cold chain is series of storage and distribution activities at a desired temperature. Cold chain helps to preserve and extend the shelf life of various products including sea food, agricultural produce, frozen food, pharmaceuticals, etc. Food and pharmaceuticals are major end users industries of cold chain services.
The global cold chain market is mainly driven by increasing need of efficient storage system for perishable goods to avoid wastage of food products. Cold chains facilitate farmers to store perishable agriculture produce such as vegetables and fruits and increase its shelf life.
Cold chains prevent farmers from significant losses because of spoilage of agriculture produce. Moreover, increasing population of the world has resulted into growing demand for food. This in turn has been resulted into growing need for cold chains. Rapid growth in frozen food market is also expected to drive cold chain market in the years to come. However, high cost of real estate and energy are expected to produce significant challenge for the growth of this industry.
Key industries covered are: fruits & vegetables, bakery & confectionery, dairy & frozen desserts, meat, fish & seafood and others (including sauces, condiments, salad dressings, and dips).
Meat, fish and seafood dominated the global cold chain market with around 45 percent share of the total market in 2014. Meat, fish and seafood needs cold chain storage to avoid wastage as these products are extremely perishable.
Growing import-export of meat, fish and seafood is expected to fuel growth of cold chains. Dairy and frozen desserts and fruits and vegetables are other important end-user segments of the cold chain industry having significant market share.
To request a sample of the research report, click here.