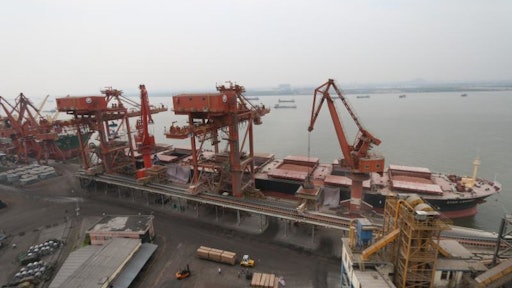 Dry bulk shipping charter rates remain well below break-even levels, pushing vessel scrapping to record highs, though some market improvement is expected in the second quarter, according to Herman Billung, the CEO of shipping firm Golden Ocean, reported The Maritime Executive.
Day rates have plunged as China's slowdown reduced its iron ore imports while the market is flooded with brand new vessels entering the market, sending the Baltic Dry index to an all-time low of around 500 points in February from around 1,600 points a year ago.
"It's pretty brutal what's happening in the market right now, but in many ways it's the best medicine for the industry," Billung told Reuters in a telephone interview on Monday.
Oslo-listed Golden Ocean, part of shipping tycoon John Fredriksen's business empire, has repeatedly called on rivals to increase scrapping and order fewer new ship to restore the market's balance.
To read more, click HERE.