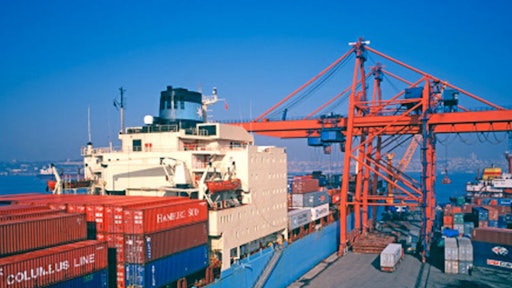 Sohar Port in Oman has signed a land lease agreement with Sohar Flour Mills, a joint venture between Atyab Investments and UAE's Essa Al Ghurair, for building a new flour mill near the port with a milling capacity of 500 tons per day (equivalent to 200,000 tons per annum) of different types of flour for local and export markets, according to Hellenic Shipping News.
A second contract was signed with the United Arab Emirates-based Centre Point Logistics, which will take up the option of a plot at Sohar Freezone for the expansion of its logistics, warehousing and storage facilities.
Atyab Investments is wholly owned by Oman Flour Mills, which is partly owned by the government.
The new project is part of a strategic move to achieve self-sufficiency in essential food products, Jamal Aziz, chief executive officer of Sohar Freezone, after the signing ceremony on the sidelines of an annual reception.
Construction work to build Sohar Flour Mills, which will come up in an area of 26,000 square meters of land near the port, will start in the first quarter of 2015 and the project is expected to be completed by the end of 2017.
Sohar Flour Mills is expected to create more than 100 employment opportunities for Omani nationals. "The flour mill will connect with the silos and agro-terminal planned at the port. The terminal's berth is ready since we are utilizing the old container terminal (B) of the port, which has been moved to terminal C. One berth is dedicated as agro-berth," Aziz said.
"This opens an opportunity for dry-bulk food items (like food grains and rice)," Sohar Freezone CEO added further.
To read more, click HERE.