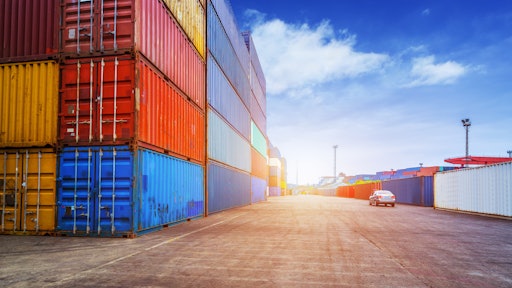 zhu difeng AdobeStock_84691685
WARP launched WARP Stations, technology-backed cross-docks that digitize the traditional hub-and-spoke freight network.
"In the past, shippers have shied away from cross docking because of the lack of visibility to see exactly what inventory has arrived or when it's been loaded and exited the facility," says Troy Lester, WARP CRO and co-founder. "WARP has built cross-docking technology that enables shippers to receive all of the benefits without the past frustrations. Our technology enables consolidation into the most dense routes, which brings shippers the lowest rates with end-to-end visibility throughout the entire supply chain."
From GlobeNewswire:
By using technology to weave together carriers and cross-docks,

WARP

customers will have real-time access to where their freight is throughout the entire journey down to a piece-level, if desired.
All cross docks in

WARP's

network are provided with software available on both mobile and desktop devices.
Once the route has been created digitally in the

WARP

system based on the shipper's speed and price preferences, a label is printed for each pallet or piece. When the driver arrives at the

WARP

Station, the BOL is signed by both the driver and the cross-dock operator in

WARP's

driver app. Staff scans every pallet or piece from the freight shipment and

WARP's

algorithm determines whether an updated shipping label is needed or if the pallet needs to be disassembled. The next carrier in

WARP's

network will arrive the same or next day to pick up the pallets or pieces. When the driver arrives at the next destination, they sign another BOL that marks that the route has been completed.