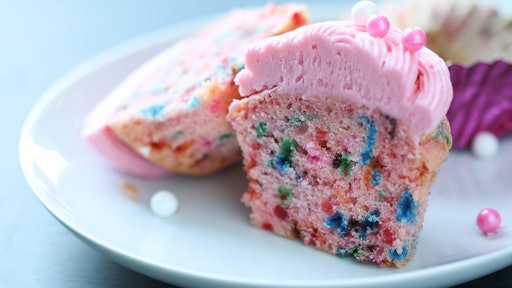 J.M. Smucker is selling Pillsbury Doughboy to a private equity firm for $374 million, Market Watch reports. Pillsbury's sales have been on the decline as consumers' tastes change.
Brynwood Partners will buy Funfetti and Pillsbury baking mixes and Hungry Jacks, Market Watch reports. The baking business made up 5 percent of Smucker's revenues and was put up for sale in April. Chief Executive Mark Smucker chose not to invest much into Pillsbury over the last year because it would only hurt the company's profit. 
While getting rid of its baking business, Smucker has started to invest in faster-growing businesses like coffee and pet food. 
The baking business started to decline as consumers favored buying freshly baked goods, ignoring cake-mix brands on the shelf. 
According to Market Watch, competition also effected Pillsbury's sales as companies like Pinncale Foods introduced single-serve microwavable cake mixes. 
Brynwood's official see the potential to expand sales of Funfetti by diving into snack cakes and ice cream. The firm says that it's not afraid of "a category with challenges" and manages more than $1 billion for its investors and specializes in carving out under performing businesses from food giants, Market Watch reports.