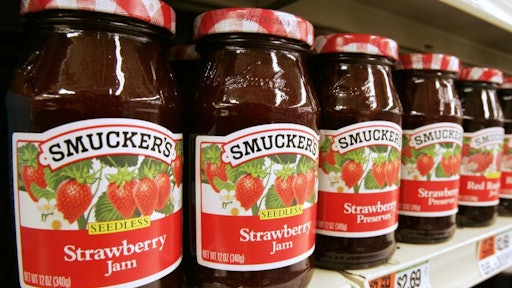 J.M. Smucker is entering a long-term power purchase agreement with wind and solar power developer Lincoln Clean Energy, CNBC reports. 
Under the agreement, Smucker will purchase 60 megawatts of 230 MW Plum Creek Wind Project in Wayne County, Nebraska, CNBC reports. The windy enegery generated at Plum Creek will meet around 50 percent of the company's electricity use.
The agreement is an effort for Smucker to reduce its greenhouse gas emissions. According to CNBC, electricity accounted for more than half of its greenhouse gas emissions, so the venture will help the company make a lasting contribution to renewable energy capacity.
According to CNBC, Smucker has also invested in solar arrays and methane turbines, and has a goal to divert 95 percent of waste from landfills to alternative use by 2020.