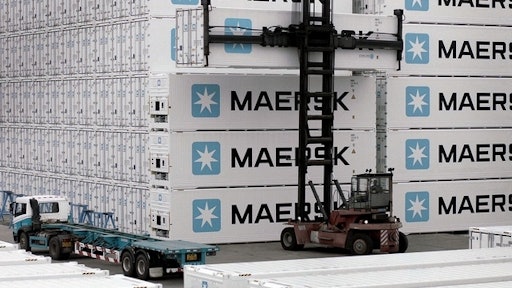 Seatrade has selected Maersk Container Industry as the main supplier for its expanding reefer container fleet, purchasing 4,000 new Star Cool Integrated™ reefers equipped with the latest technology to protect perishable cargo during long-distance transportation and keep energy consumption at a minimum.
The order of 4,000 new Star Cool Integrated reefers from Maersk Container Industry (MCI) will reinforce Seatrade's perishable and sensitive cargo logistics, where durable and cutting-edge reefer technology is playing a vital role. Seatrade is a leader in specialized reefer services and the world's largest specialised reefer carrier.
Looking to source the best-performing reefer, Seatrade live-tested every relevant refrigeration unit option before deciding on Star Cool Integrated. Closely monitored shipments were carried out with chilled banana loads from Ecuador to Germany, during which energy consumption and cargo condition were measured. The results confirmed Star Cool's higher performance, lower operating costs and CO2 emission levels.
"It is essential that our reefer container equipment supports our Fast, Direct and Dedicated concept. Besides timely delivery, our customers need the longest possible shelf life for their produce. The vast majority of our cargo is perishable fruit and vegetables requiring chilled mode transportation with narrow variations in temperature and monitoring of food preservation", said Yntze Buitenwerf, President and Chairman, Seatrade. "In addition, energy efficiency, whole life costs and long-term operational value are critical to our operations. To ensure these parameters are met, we carried out extensive field test trials and carefully analyzed performance."
With a total value in excess of USD 55 million, the total Star Cool order is expected to be completed by December 2016.
To read more, click here.