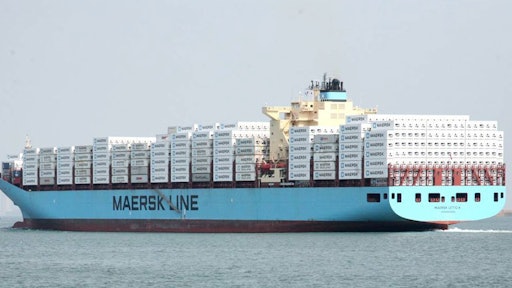 In response to both the short-term and long-term market outlook, Maersk Line is accelerating a number of cost and efficiency initiatives, including eliminating 4,000 jobs. Maersk Line will reduce its network capacity and postpone investments in new capacity, while at the same time reducing operating costs by escalating already announced plans to simplify the organization. In light of the lower demand, these initiatives will allow Maersk Line to deliver on the ambition to grow at least in line with the market to defend the market leading position.
Over the next two years, Maersk Line expects to lower the annual sales, general and administration (SG&A) cost run-rate by $250 million with an impact of $150 million in 2016. SG&A savings will be derived from already initiated transformation projects and the standardization, automation and digitalization of processes.
Today, Maersk Line has 23,000 land-based staff globally. The organizational transformation and on-going automation and digitalization will enable Maersk Line to reduce the global organization by at least 4,000 positions by the end of 2017 with the aim of minimizing redundancies through managing natural attrition.
As a response to the current market outlook, network capacity will be reduced in Q4 2015 and throughout 2016. As already announced, the closure of four services (ME5, AE9, AE3 and TA4) has already been initiated over the last two months and plans are in place to further cancel a total of 35 sailings in Q4.
Maersk Line will continue to manage capacity and does not plan to exercise the previously announced options for six 19,630 TEU vessels and two 3,600 TEU feeders and will postpone decision on the optional eight 14,000 TEU vessels.