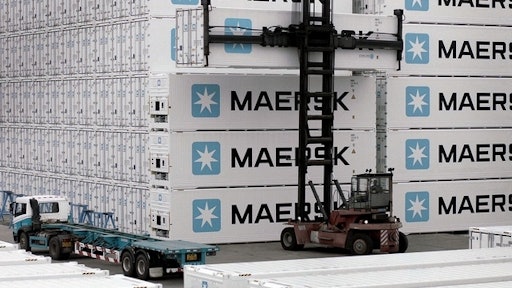 Danish shipping and oil group A. P. Moller-Maersk could split up into separate companies, its chairman said on Thursday after naming Soren Skou, the head of its container business, as chief executive, according to Reuters.
Maersk shares rose more than 10 percent on the news with investors betting on a break-up and seeing the appointment as a sign of a more profound restructuring.
"The question is whether we should be a large group, or whether we should be a number of independent companies," Chairman Michael Pram Rasmussen told Danish online media Finans.
The board of directors has told Skou to "investigate the strategic and structural options to further increase agility and synergies." It plans to report on its progress by the end of the third quarter of the year.
Conglomerates like Maersk often trade at a discount to companies focused on one business, while their advocates say a broad spread of activities makes for less volatile earnings.
But Maersk is now battling on two fronts, with container shipping suffering from historic low freight rates and the oil business dealing with around a 60 percent fall in oil prices.
"It is reasonable to have different business areas within the company as long as you are able to deliver an attractive return," Otto Friedrichsen, equity strategist at Danish asset manager Formuepleje said. "But the challenge is if a broad portfolio of business areas steals focus from the overall."
Maersk Line is fighting to remain the world's leading container shipping carrier as a wave of mergers and acquisitions, particularly in Asia, creates new challengers trying to grab a bigger share of a depressed market.
Maersk revenue stood at $40 billion last year. Its shipping business of more than 600 container vessels is its biggest.
The oil division, which produced 312,000 barrels per day of oil equivalent last year, has also been hit by weak energy markets.
The company is also active in oil drilling, operates terminals and has a fleet of tankers and other marine services.
To read more, click here.