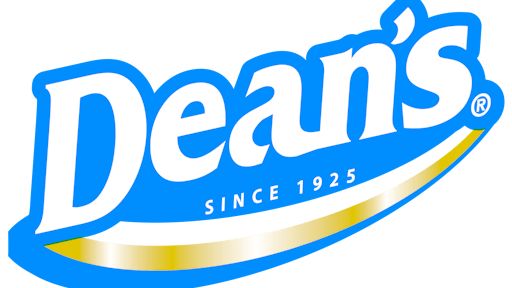 Dean Foods Co. has agreed to acquire the manufacturing and retail ice cream business from an affiliate of Friendly's Ice Cream, LLC, a leading ice cream and dining brand in the Northeast U.S., for $155 million in cash.
Friendly's Ice Cream, with $166 million in net sales in 2015, is an iconic brand that produces popular packaged ice cream and other frozen dessert products, including single-serve sundae cups, novelty items, cakes and rolls. Friendly's distributes these products in over 8,000 retail outlets. Products are made from high quality ingredients with an emphasis on innovative flavors and unique formulations and packaging. Founded in 1935, the brand has a rich heritage and a long history of delighting consumers.
"We are thrilled at the prospects the Friendly's Ice Cream acquisition brings to Dean Foods," said Gregg Tanner, CEO. "Coupled with the momentum of Dean Foods' current regional brands, the Friendly's brand will be a catalyst in our strategy to grow our existing ice cream business and branded portfolio. Friendly's is an ideal complement to our other heritage brands across the country and fills a manufacturing and retail ice cream void in our nationwide footprint."
Tanner continued, "We think the Friendly's culture will be an excellent fit for Dean Foods, and we are delighted to welcome the Friendly's employees into our company. Working together with the senior leadership team of Friendly's Ice Cream, we look forward to continuing to grow the manufacturing and retail ice cream business."
Friendly's Ice Cream's growth momentum, strong brand presence in the Northeast U.S., and attractive financial profile, make it a compelling investment. The acquisition of Friendly's Ice Cream is expected to be immediately accretive to margins and earnings, and Dean Foods expects that the acquisition will add approximately $0.06 earnings per share accretion in 2016. At closing, Dean Foods intends to fund the transaction with cash on hand and our existing revolving facilities.
Tanner concluded, "Friendly's ice cream strongly resonates with consumers throughout the Northeast. Very similar to the traditions shared by consumers who grew up enjoying our existing regional milk and ice cream brands, such as Mayfield or Dean's, we believe the Friendly's ice cream brand represents and promotes what Dean Foods has built itself around and is a great fit in our branded portfolio. Dean Foods is rooted in the traditional goodness of dairy, making Friendly's more than just a good business and financial opportunity."
In addition to acquiring Friendly's manufacturing and retail ice cream business, Dean Foods will acquire the Friendly's trademark as well as all intellectual property associated with the ice cream business. Friendly's Restaurants, a leading family-dining restaurant chain with over 260 locations in the U.S., will continue to be owned and operated by an affiliate of Sun Capital Partners, Inc. and will license use of the Friendly's trademark under a license agreement entered into as part of the transaction.
The transaction is expected to close late in the second quarter of 2016, subject to regulatory approvals and other customary closing conditions. Following the close of the transaction, Friendly's Ice Cream will continue to operate out of its facility in Wilbraham, Massachusetts, and the senior management team of Friendly's Ice Cream will continue to lead the business.