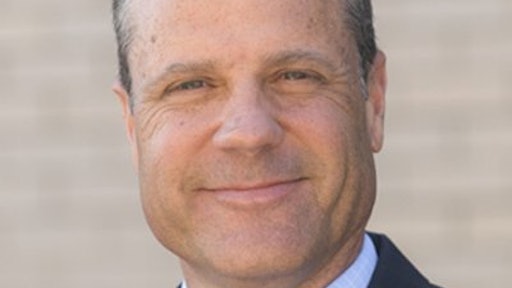 The ongoing rebound of the U.S. economy has given way to a period of rapid change within the third-party logistics (3PL) sector. Arguably more diversified and sophisticated than ever, the 3PL sector is seeing an emergence in more 4PL partnerships, resulting in deeper, more strategic relationships. There are, however, a set of challenges to which no 3PL is immune – from greater reliance on just-in-time inventory and the increasing role of and reliance on technology, to congestion at the ports and the truck driver shortage.
As a result, today's 3PLs face some serious obstacles when it comes to moving products efficiently through the supply chain. With cold chain manufacturers increasingly relying on their logistics providers to help improve sales, 3PLs must streamline their organizations to ensure customer supply chains operate efficiently and seamlessly. When it comes to 3PL sales, understanding manufacturer needs and the changing landscape is paramount to success.
Today's cold chain manufacturers need a 3PL partner with a comprehensive solution – someone who can demonstrate the expertise of being able to provide all of the necessary resources from a business, operational and IT standpoint in the most effective, cost-efficient manner. For example, does the 3PL provide data metrics throughout the day, week, month? Do they have an infrastructure in place that allows them to be flexible should different needs arise? Is the 3PL equipped to handle adversity and challenges that pop up – from internal manufacturer issues to weather-related problems? How are they handling general industry challenges like the reliance on just-in-time inventory and the truck driver shortage?
What manufacturers need
Most manufacturers – cold chain included – don't want to carry inventory and as a result, are looking for ways to cut down on the amount of time inventory is sitting in a warehouse. While manufacturers are finding it can be more economical to run larger production cycles based on customer buying habits, 3PLs are experiencing more ebbs and flows from a labor standpoint, since larger production cycles significantly alter the way in which freight moves in and out of the warehouse. This means 3PLs are dealing with a higher volume of goods in a more compressed time period, leading to worker/productivity challenges and congestion at the ports.
The widespread truck driver shortage issue also plays a role in that 3PLs must identify tactics to ensure drivers feel valued, appreciated and motivated during the downtime between manufacturer production cycles so they aren't tempted to jump ship and seek employment elsewhere. Finally, to stay competitive, 3PLs must be continually investing in the technology infrastructure necessary to provide cold chain manufacturers with the critical, real-time information they need and want regarding their supply chains.
What makes a strategic partner?
The changing needs of today's cold chain manufacturers coupled with the intense challenges 3PLs are facing have led to a landscape ripe with competition. To succeed, logistics companies must clearly communicate their value proposition to stand out in the marketplace as not just another warehouse, but rather as a strategic partner and critical component of the cold chain. Additionally, they must work to drive more 4PL type partnerships and serve as an integrated end-to-end solution. This is especially important because cold chain demands for 3PL services in the U.S. extend beyond a single distribution point, which means cold chain manufacturers are increasingly looking for a one-stop-shop with greater integration of supply chain partners so they can focus on other priorities. Logistics companies that can consolidate all operational and customer service functions through a united platform will also be able to handle larger cold chain manufacturers whose supply chains are more diverse and complex.
As technology continues to play a larger role within the third party logistics sector – especially as cold chain manufacturers have an increased demand for up-to-the-minute information with the click of a button – it's important that customer service remains a priority. Logistics companies that commit to customer service excellence by cultivating a skilled and helpful team that is always at the ready to assist with a supply chain question or issue, can further differentiate themselves in the marketplace.
Finally, it's important to create an infrastructure that's flexible. The one thing that's constant is change, and logistics companies that can easily adapt to the evolving needs of cold chain manufacturers are the ones that will solidify their position in the marketplace and be poised to grow.
Companies in this article