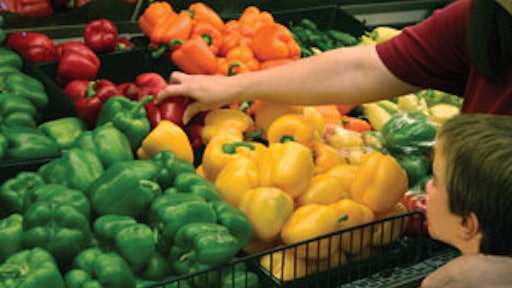 Company officials, analysts and consultants say The Kroger Co.'s acquisition of Roundy's Inc. is good news for just about everyone, but there could be a bit of a downside to the $800 million deal for fresh produce suppliers, according to The Packer.
The deal calls for Kroger to pay about $178 million cash and take over Roundy's $646 million in debt. It will give the nation's top traditional grocery retailer 2,774 supermarkets across 35 states. Analysts agree that Kroger has about 22 percent of the traditional supermarket market in the U.S.
The additional stores will only strengthen Kroger's position when it comes to pressing suppliers for the lowest possible prices, said Darren Tristano, president of Technomic Inc., a Chicago food research firm.
"It may be a little hard on them (produce suppliers) because Kroger does have leverage with its scale," Tristano said Nov. 12. "It could put slight pressure on the produce industry."
Roundy's, based in Milwaukee, has been struggling because of "the cannibalization effect of new and acquired store openings in the Illinois market" and increasing competition in Wisconsin, CEO Bob Mariano said in a news release accompanying the Roundy's third quarter report.
To read more, click HERE.