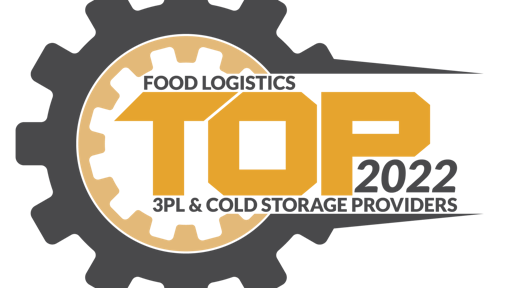 The past 18 months have been a tumultuous time for U.S. fleets. From Canada-border protests and increased shipping volumes to other kinds of supply chain disruptions, the cold food chain continues to face bottlenecks that require fleets to re-tool and pivot accordingly.
But, it's the drivers, the fleet, the warehouses and software/technologies that really keep today's supply chains in line. These third-party logistics (3PL) and cold storage providers have collaborated on all facets of their operations to achieve full visibility, complete forecasting, end-to-end leverage and the ultimate in sustainability.
And our annual Top 3PL & Cold Storage Providers award celebrates those companies making magic happen behind the frontlines.
The global 3PL market is expected to reach more than $1.75 trillion by 2026, registering a growth rate of 8% during the period (2021-2026), according to Mordor Intelligence.
The e-commerce boom coupled with advanced technologies and a focus on timely delivery management continue to drive the 3PL market. However, lesser control of manufacturers on logistic service and delivery process may adversely impact 3PLs in the near future.
"Shippers are continuing to leverage what 3PLs offer, allowing them to optimize the supply chain, minimize costs and create value and align expectations as a key to achieving success for both parties. The high-end technology integration by 3PLs, industry expertise and cost reduction are some reasons why outsourcing services are increasing. This outsourcing of services clearly indicates that the demand for 3PLs is on the rise and is driving the market," the report says. "Mobile technology is revolutionizing 3PL. Many 3PL companies have already begun using mobile devices and apps to improve agility. Devices fitted with radio frequency identification (RFID) chips are not only capable of transmitting their location, but they also have the potential to hold data about themselves so that they can be instantly tracked and identified. Using mobile apps installed on their mobile phones, customers can order, process and track freight shipments at any time."
And this year's winners are in position to answer the call for that increased demand in outsourcing of services.
Case in point: This year's winners manage fleet sizes ranging from zero to 2,000-plus and varying in revenue from $5 million to over $3 billion.
They plan to invest in GPS, automation/robotics, warehouse management systems (WMS) and transportation management systems (TMS), cloud-based solutions, software solutions, drones, track and trace and more.
These 3PLs provide air cargo, customs brokerage, direct-store delivery, freight forwarding, fuel savings programs, intermodal, last-mile, rail/truck transload and more, while the cold storage providers offer blast freezing, cross docking, inventory management, kitting assembly, public refrigerated warehousing, storage and more.
And, they all maintain years of experience and the drive for collaboration and continuous improvement
Congratulations to the winners of this year's Top 3PL & Cold Storage Providers award. Below are a few standouts.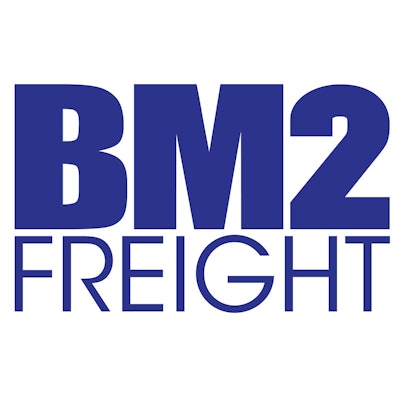 BM2 Freight Services, Inc.
bm2freight.com
Worth Noting: BM2 Freight prides itself on proactive communication. This led the company to establish a 24/7 in-house support team to have complete visibility and ensure that customers and carrier partners are receiving the support they deserve.
Corporate Traffic Logistics


corporatetraffic.com
Worth Noting: Corporate Traffic Logistics recently celebrated its 30th anniversary in 2022, and increased revenue to $151 million in 2021, up from $68 million in the previous year. It provides considerable support in the consumer packaged goods vertical and continues to grow and add capacity and services for its customers.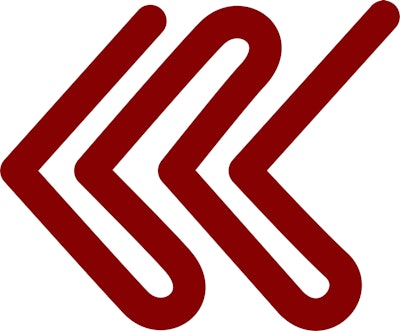 DSW Distribution
dswdist.com
Worth Noting: In its 49 years, DSW Distribution Centers continues to offer extensive value-added services in multiple temperature-controlled facilities in Southern California. DSW maintains excellent GFSI SQF scores and is licensed and certified in pharmaceutical, alcohol, organics and specialized packaging.
H&M Bay, Inc.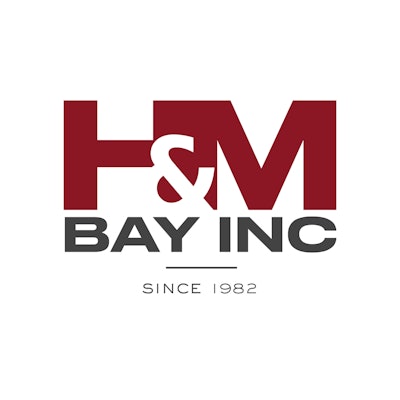 hmbayinc.com
Worth Noting: H&M Bay is the country's premier logistics provider for less-than-truckload (LTL) refrigerated and frozen commodities. Consolidation centers strategically located nationwide, along with a host of web-based systems for ordering and tracking, help customers manage all shipping needs.

Interstate Cold Storage, Inc.
interstatecoldstorage.com
Worth Noting: Interstate Cold Storage has been family owned since 1973. That continuity, within the family, has become part of what makes it stand out. Customers come first. From sales being transparent about what programs are a good fit, to operations keeping customers informed of challenges and straying from program outline, to follow-up time, and driver respect, Interstate Cold Storage is honest, transparent and collaborative. From an employer perspective, the owners know every employee by name. Whether through coaching, donating time and effort to worthy causes or through the local church community, the Tippmann family gives back to the community. Employees are long-tenured and professional, with an average of 9 years' experience. Further, the facility leaders have a combined 75-plus years of warehousing management running five facilities.

Romark Logistics
romarklogistics.com
Worth noting: Despite the pandemic, Romark accomplished a great deal last year. For starters, Romark completed the expansion and upgrade of its Hazleton, Pa., distribution center. The facility grew in size to 712,026 square feet of space and the renovation included a conversion to a more flexible, very narrow aisle rack layout, building out the necessary infrastructure to infuse robotics and automation in the near future. Romark opened a 1.1 million-square-foot temperature-controlled distribution center in Bethel, Pa., to serve the needs of a primary customer and support their growing market demands in the northeast. Romark continues to expand its footprint in Texas and PA, with the addition of two warehouse facilities. What's more is, its real estate division has another 850,000 square feet of warehouse space in the construction pipeline over the next 18 months to meet the needs of customers in warehousing, e-commerce, co-packing and other value-added services.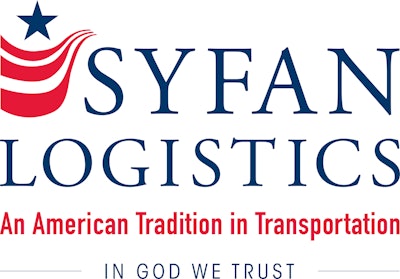 Syfan Logistics, Inc.
syfanlogistics.com
Worth noting: Syfan Logistics works with a variety of vendors, customers and carriers to create efficient solutions, invest in technology and find new ways to be innovative.



Transervice Logistics, Inc.
transervice.com

Worth Noting: For over 50 years, Transervice Logistics Inc. has provided contract maintenance, full-service leasing and logistics services to many fortune 500 companies throughout North America. Its "Full Disclosure and Gainshare" philosophy have helped secure several strategic partnerships, many that have been in place for over 20 years.
CLICK HERE to view the full list of winners.