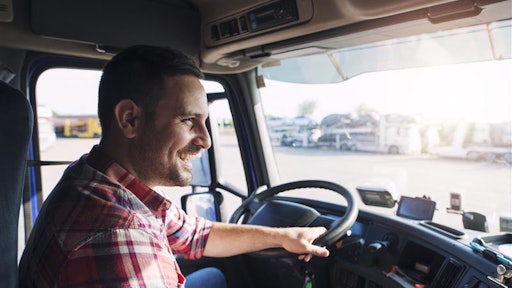 littlewolf1989 - stock.adobe.com
For the past several years, electronic logging devices (ELDs) have been used within motor carriers because of FMCSA regulations that require carriers to electronically record mileage. An ELD serves as a simple and accurate way for keeping Hours of Service (HOS) records that drivers and fleet operators are required by law to maintain. According to the regulations, all commercial drivers required to prepare HOS records of duty status (RODS) must use an ELD.
The goal of the ELD mandates is to record hours of service for drivers as a way to make truck driving safer. ELDs connect to a truck's engine and automatically record driving activity and update the driver's log. Data that is collected includes date, time, location, engine hours, mileage, speed, hard-braking, available hours and more. This information is used to help drivers avoid the risk of not having enough hours to complete a trip. Motor carrier companies can also use the data to review a driver's performance and for preventive maintenance.
Drivers without a required electronic record of duty status will be placed out of service for a specific period of time, which means no revenue for the driver. There are also fines for ELD violations that range from $1,000-10,000, depending on the violation. ELD data is also used during DOT compliance audits. The most commonly cited ELD violations during roadside inspections are:
· Failing to maintain paperwork such as ELD instruction manuals, data transfer instructions or blank paper logs.
· The device is unable to transfer log data when requested by the inspecting officer. Devices must transmit data in a standardized format via Bluetooth, USB, wireless web services or email.
ELD device changes
Most ELDs when they originally came out used 3G network cellular data. As most 3G cellular networks have been changed to 4G or 5G, ELDs have to be upgraded. This past February, several of the 3G networks began to shut down, affecting all 3G-dependent ELDs. The timeline of network shutdowns is:
AT&T 3G – Feb. 22
Sprint 3G (T-Mobile) – March 31

Sprint LTE

(T-Mobile) – June 30
T-Mobile 3G – July 1
Verizon 3G: Dec. 31
Various fines will be incurred if truck drivers have an ELD that doesn't operate properly, so it is very beneficial for truck drivers to have the latest technology that uses the upgraded 4G or 5G networks.
Benefits of ELDs beyond HOS
· As ELDs record data from the truck's engine, it is easy to tell how drivers are driving, such as hard braking, revving of the engine or speeding. With this information, trucking company managers can view a drivers' driving habits and provide feedback if there are some issues.
· ELDs can monitor fuel usage, so some businesses use transaction data from fuel cards to determine how much fuel vehicles use. Trucking companies can also see how often drivers add fuel and can limit fraudulent spending.
· ELDs help with vehicle maintenance as well by identifying equipment malfunctions and reading diagnostic engine trouble codes. Combining this data with mileage helps reduce downtime because trucking companies can be more proactive with maintenance.
· Tracking of vehicles. Trucking company managers know where all their vehicles are located. Dispatchers can see what drivers can pick up a return load to reduce empty miles so that truck assets are used more profitably.
· Monitor idling of trucks. ELDs monitor engine idling and can tell how much time a driver spends idling. By lowering idling in the yard, trucking companies can reduce fuel waste, which is extremely important with higher gas prices.
· Preventative maintenance monitoring. Businesses can maintain their vehicles better with real-time monitoring of vehicles. ELDs can alert technicians to issues with the truck engine or failing gas tank pressure.
Other ELD benefits
ELDs can be incorporated into route optimization tools, enabling route planning to include traffic patterns and the location of stops. These devices let dispatchers send routes directly to drivers and even update them mid-route if/when an emergency or last-second job arises. Route optimization solutions provide dispatchers and office staff with real-time maps and the locations of all your vehicles and assets, reducing the need to call or text drivers.
Approximately 70% of trucking companies in Canada also send trucks in and out of the United States. It's important to know that not all ELDs that work in the United States will work in Canada. If you are transporting loads or sending work trucks cross-border, you will need an ELD that operates in both countries. Some businesses have had to switch to a different provider.
While doing your due diligence to upgrade your telematics and ELDs, make sure your new provider plays well with others in your technology stack and assets. Can your new device monitor HOS restrictions? Maybe you need to look at another transportation management system or choose one that plays well with a wide variety of devices.