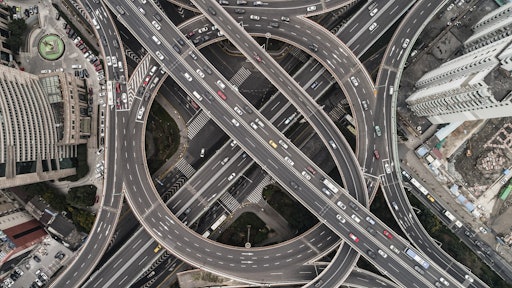 Getty Images
Supply shortages have been a near-constant in the news cycle since the onset of the pandemic. Big box grocery retailers have once again limited purchases of common items to meet increasing demand. Visit your local grocery store today to find items missing from the shelves –poultry, beef and pork are in short supply and a glass and aluminum shortage is affecting production in the beverage and spirits industries. Consumers who patronize corner stores and restaurants are also noticing a shortage of some of their favorite menu items, with a lack of cream cheese causing a crisis for New York bagel shop owners. 
Consumer demands are increasing
Strong consumer demand for just about anything and everything has caused a ripple effect throughout the supply chain and transportation logistics industries, which are already plagued by labor shortages from truck drivers to warehouse and manufacturing plant workers.
And strong consumer demand is an understatement; the National Retail Federation forecasts a total of 26 million containers will have been imported by year's end, a 17.9% increase over 2020 and a new annual record over last year's 22 million. In November, data shows 111 container ships off the shore at anchor around the Ports of Los Angeles and Long Beach, waiting to dock and unload. These California ports hold nearly half of the U.S. imports, and none of those goods are moving. This is especially problematic for reefer containers holding perishable goods. The situation is more than just a delay; it's a crisis in need of ingenuity and innovative solutions.
Like the moment in any old Western film where the outlaw approaches and the town goes quiet waiting for someone to save the day, we are currently holding our breath in the wild territory of today's supply chain. No matter what technology or solutions are applied, all require employees to implement them. Therein lies part of the problem.
Staffing the supply chain is a new challenge
With teams not operating on a full roster, little can move forward. America needs to get back to work, but the Labor Department's most recent jobs report shows the share of adults in the workforce remains significantly below pre-pandemic levels. Employment options changed during the pandemic and a vast number of drivers who are essential to the supply chain aren't returning to work. As the economy continues to shift, getting workers on the job should be a priority. Unfortunately, the recent discovery of Omicron COVID-19 variant is a potential backstep for those who already fear getting back to work amid health safety concerns, so employers need to allay those fears.
In the meantime, ports remain backed up, prices are spiking and there is a chassis shortage. When President Biden announced around-the-clock work at the ports, several major retailers also committed to longer shipping and receiving hours to clear port congestion. To encourage shipping companies to do their part to move containers out of the ports, a program to assess fees for containers not picked up within a specified period has been proposed, albeit postponed for a third time since its slated Nov. 1 enactment date. Though this answer penalizes smaller trucking companies who don't have the same resources as large shipping companies, as well as the drivers needed to accomplish the moves, it demonstrates new thinking to try to solve the problem at hand -- clear out the ports.
Clocking more hours, especially with fewer available workers, isn't the only answer. Assessing fees isn't the right answer. But there are solutions available to third-party logistics (3PL) and asset-based logistics providers that don't just think outside the box, they move the box. And, in some cases, technology is not always the answer.
Enter the cowboys of logistics
One example of how logistics companies can apply new thinking to help clear the congested ports is the containers can be loaded on open-deck trailers, which cuts out the variability of transit time via railway options. Estimated transit time can be cut in half when expedited in this manner. It is a bit risky, but "with great risk comes great reward," and cowboying up is necessary to keep the country's supply chain moving. The cold chain faces the same challenges as the ports – without staff or enough equipment, goods are delayed.
We need cowboys to strap containers onto trucks and move them from the railyards to ease congestion. We also need cowboys to inspire others to do their part to contribute to the betterment of the economy. The task before now is to move beyond the system to provide solutions that can be implemented immediately. Some solutions involve data, improved analytics and digital synergies. But at the helm of any high-tech dashboard is still a logistics operator and at the wheel of any truck is still a shipper moving goods. Marrying the opportunities new technology provides with the skills and industry understanding of the boots on the ground is one important way forward. The companies that disrupt and innovate with the real work of shipping in mind, and most importantly, solve will lead the pack.