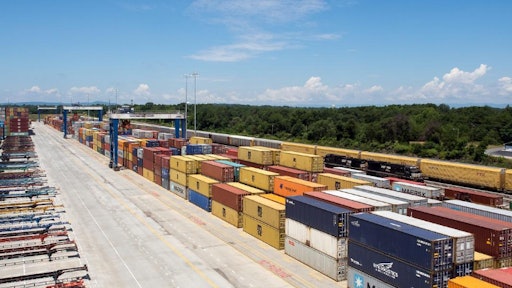 The South Carolina Ports Authority (SPA) on Friday filed an application for a federal permit that would allow construction of a $40 million rail facility in Dillon to link the Port of Charleston with markets in North Carolina and beyond.
The SPA hopes to open the $40 million cargo hub next year along the Interstate 95 corridor at a business park already served by the commercial railroad operator CSX. The Army Corps of Engineers and the state Department of Health and Environmental Control are accepting written comments on the proposal for the next 30 days, although there is no timetable for a permit decision.
The application includes new details about the facility, which would be the SPA's second inland port. The maritime agency's first opened in Greer in October 2013 and primarily serves the nearby BMW car manufacturing plant. The Upstate site is projected to handle 110,000 cargo containers in fiscal 2017, which started July 1.
The 163-acre Dillon port initially will process one inbound and one outbound CSX train daily, according to the permit application. The SPA, in partnership with the Jacksonville, Fla.-based rail hauler, plans to build a container storage area, a chassis yard, operations and maintenance facilities and cranes to transfer cargo between trains and trucks.
To read more, click here.