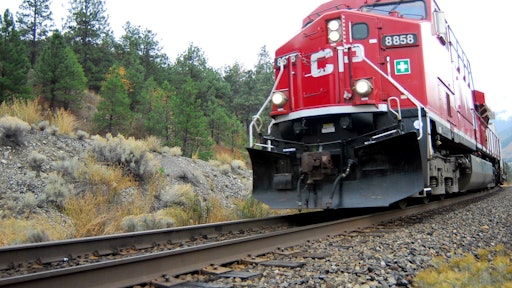 Canadian Pacific Railway has filed a statement with the Securities and Exchange Commission that the shareholders request that the board of directors engage in good faith discussions with Canadian Pacific Railway regarding a business combination with Norfolk Southern.
Canadian Pacific has proposed a merger with Norfolk Southern that would create an integrated transcontinental railroad with the scale and reach to deliver unsurpassed levels of safety and service to the customers and communities of both companies. The proposed transaction would also provide a substantial up-front premium to company shareholders (approximately 32 percent based on the closing price for Canadian Pacific and Norfolk Southern common stocks on March 8, 2016) while also allowing them to participate meaningfully in the long-term value creation from the combination of the two railroads.
The proposed resolution provides a means for company shareholders to demonstrate, in a coordinated and clear manner, their support for Norfolk Southern to engage in a meaningful dialogue with Canadian Pacific regarding a possible business combination between the two companies.
Canadian Pacific first approached Norfolk Southern on November 9, 2015 with a proposal for a business combination between Canadian Pacific and Norfolk Southern. Canadian Pacific submitted two further proposals regarding a business combination, each containing improved terms. Despite our willingness to engage in direct discussions with Norfolk Southern, Norfolk Southern has rejected our proposals for a business combination and refused to engage in a meaningful dialogue regarding a transaction.
To read more, click here.