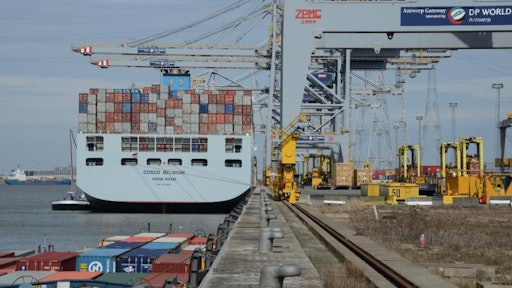 Port of Antwerp in Belgium increased 4.2 percent more in comparison with 2013, according to Customs Today. Port of Antwerp had handled around 198.8 million tons of freight by the end of the 2014.
The previous record dates from 2013, when the freight volume came to 190.8 million tons. The record growth was driven by container handling (up 5.6 percent) and liquid bulk (up 5.4 percent). The other side of the coin is the contracting volume of labor-intensive break-bulk (down 3.3 percent) and dry bulk (down 4.9 percent).
The container trade shows impressive growth, both in tons and in number of boxes. The number of standard containers (twenty-foot equivalent units) rose by 4.5 percent to 8.96 TEU. This means that Antwerp should pass the 9 million TEU mark next year. In terms of tonnage also, the growth was more than respectable, up 5.6 percent to 108.1 million tons.
To read the full article, click HERE.